‹ Go back
2016 Sturgis Rally (Black Hills Motor Classic) Wrap-Up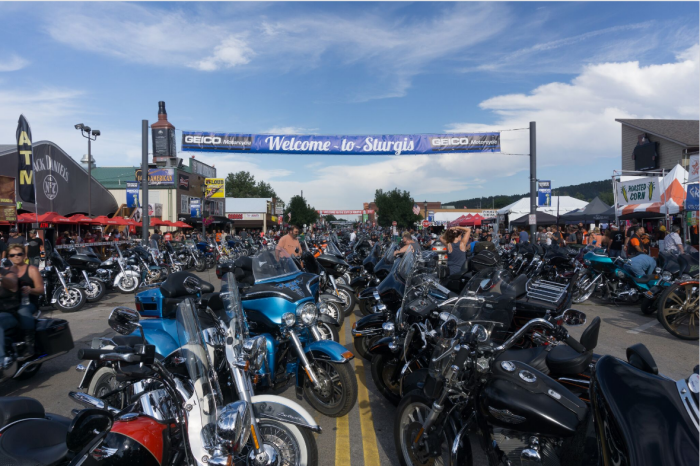 Author: Jason Fogelson
For a week every August, the population of Sturgis, South Dakota, swells from just under 7,000 to 500,000 or more. The epicenter of the 2016 Sturgis Rally (as the Black Hills Motor Classic is commonly known), this tiny town plays host to the biggest gathering of bikers, bikes and associated businesses in the United States.
Origins
The first Black Hills Rally took place in 1938 in the backyard of Clarence "Pappy" Hoel, the local Indian Motorcycle dealer. What started as a weekend event for his Jackpine Gypsies Motorcycle Club soon took on a life of its own, expanding exponentially and finding a permanent place on the calendar. The Rally has been held every year since, with the exception of a 2-year hiatus during World War II.
From the 1950s to the '80s, Sturgis grew in size and reputation. Tales of lawlessness, biker gangs, drugs, drunkenness and public nudity have entered the legend of the gathering. For some years, the legend may not have been far from the truth.
But late in the 1980s, something happened. Motorcycling got discovered by affluent riders, dubbed RUBs -- rich urban bikers. These doctors, lawyers, accountants and dentists bought big Harley-Davidson motorcycles, swathed themselves in black-leather riding clothes and joined the biker throng. This new population brought with it demands for more order, better sanitation and facilities, and a safer place to play. The rough-and-tumble element got somewhat tamed as the money came in, and Sturgis went mainstream. It became more common to arrive freshly pressed in South Dakota with a custom bike on a trailer towed behind a $100,000 motor home, rather than road-worn and bug-splattered on a ratty Knucklehead with a sleeping bag and tent tied to the sissy bar. Purists sneered at the new bikers, but Sturgis grew and prospered.
Last year, 2015, marked the 75th anniversary of the Black Hills Rally, and it attracted a record 739,000 attendees (according to official estimates).
This Year's Rally
The 76th annual Sturgis Rally ran from August 8 to 14, 2016. Official estimates have not yet been tallied, but best guesses put attendance at a more manageable 400,000 to 500,000.
Harley-Davidson has been a major backer of Sturgis for decades, and it's the brand most closely associated with the event, as well as the sole official motorcycle-brand sponsor. Other official sponsors include Chevrolet, Metzeler Tires, Geico Motorcycle Insurance, Budweiser, Jack Daniel's, Rockstar, Coca-Cola and Russ Brown Motorcycle Attorneys.
But many other motorcycle brands have gained a foothold in recent years. Indian Motorcycle and Victory Motorcycles, the other American motorcycle brands, have a major presence with a block-long display and demo fleets. Ducati, Moto Guzzi and Royal Enfield all revealed new motorcycles during the rally. Yamaha and Can-Am also brought out their demo fleets for interested riders.
On the streets of Sturgis, Harley-Davidson dominates, but every brand and style of motorcycle is represented and welcomed. Plenty of 3-wheeled bikes and sidecar hacks tool around, including a disproportionate number of Polaris Slingshot vehicles, many of them rental units.
Events
Group rides, which are virtual parades, are the heart and soul of Sturgis. The Mayor's Ride, the Legends Ride, Carey Hart's Good Ride and others are each organized as fundraisers for various charities. The newest addition, the Angel's Ride, is an all-women's ride that took place for the first time in 2016, with proceeds to benefit the Nature Conservancy.
Races also form the backbone of Sturgis. The Sturgis Drags take place at the Sturgis Dragway, and the Jackpine Gypsies Races are headquartered at the Sturgis Club Grounds. The Jackpine races consist of a wild array of hill climbs, short track sprints, bagger races and motocross events that feature a mix of professional and amateur participants. This year, Roland Sands' Hooligan Races joined the fun with a session at the Buffalo Chip Campground.
Music is also a big part of Sturgis. Tons of live bands perform at the bars and clubs along Main Street, and two major outdoor concert venues feature major national acts during the week. For 2016, Lynch Mob, Sawyer Brown, Loverboy and Scott Stapp of Creed were among the performers at the Broken Spoke Campground, while Willie Nelson, Lynyrd Skynyrd, Kid Rock, Cheap Trick and "Weird Al" Yankovic headlined at the Buffalo Chip.
Area Attractions
The Black Hills are motorcycle heaven, with great roads and destinations in the surrounding area.
The star attraction is Mount Rushmore National Memorial, which is just an hour's ride away from downtown. A little further down the road is the Crazy Horse Memorial, a mountain sculpture that's still a work in progress 60 years after its commencement began. Just across the border in Wyoming is the Devils Tower National Monument. Numerous national parks and natural areas are easily accessible and motorcycle-friendly.
Roadside attractions also abound in the area, from the kitschy to the historic. You can explore the Reptile Gardens, visit the National Presidential Wax Museum, make time with the Flintstones, marvel at the Dinosaur Park, get up close with the Petrified Wood Park and many other throwback venues.
Other towns in the Black Hills also have their charm and history. Deadwood's main street is where "Wild Bill" Hickok met his end. Hill City and Custer retain genuine Old West ambience. It's fun to wander these towns during the rally, surrounded by thousands of other bikers living their own modern Wild West visions.
Who Should Go to Sturgis, and Who Should Avoid It?
Next year's Black Hills Motorcycle Rally (the 77th) will take place from August 7 to 13, 2017. Should you go?
If you're a devoted motorcycle rider, especially a cruiser or touring rider, the event is probably already on your radar. An epic cross-country ride to Sturgis will be a great story to tell, and the event can deliver a wide variety of experiences.
If you're a new rider, you'd be wise to get a lot of riding experience before you go, particularly in group-ride scenarios. It's difficult to describe how overwhelming it can be to be surrounded by an ocean of motorcycles when you're used to being in the minority on the road. You'll be riding on challenging roads amid riders of widely varying ability, and if you're not confident on your bike, you'll be terrified and intimidated. Put it off until you're more experienced.
If you're not a rider or a passenger, skip this event and explore the Black Hills during one of the other 51 weeks of the year. You'll have trouble parking, finding a place to stay and feeling like you belong.
The rally is definitely for grownups. Don't bring children or teenagers, no matter how much they love motorcycles. They won't be allowed in most of the venues, and they could be exposed to adult behavior, like public intoxication and even public nudity. Bring them to the Black Hills at another time.
If all of the above doesn't deter you and you think you still want to go to Sturgis, by all means, start planning early. If you're not a hardcore camper, consider staying in a hotel in a surrounding town like Rapid City, which is very nice, and riding in to Sturgis during the daytime. The great thing about the 2016 Sturgis Rally was the chance to feel like part of the majority for a short time, surrounded by people who are passionate about life on two wheels. The camaraderie grows on you, and the full immersion in the motorcycle lifestyle can be great. Or horrifying. Or both.
Published Oct 6th, 2016
More Motorcycle News & Article Categories:
Related Articles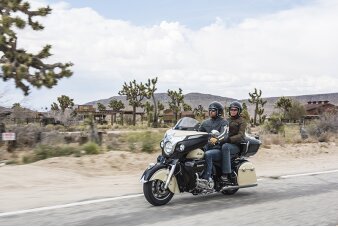 Look out, Electra Glide. The 2017 Indian Roadmaster is on your trail, and it's a luxurious, comfortable ride.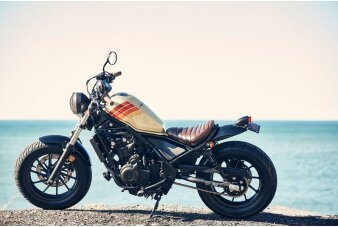 The latest version of the iconic Honda Rebel is coming to South by Southwest -- and there's a twist.
×
2016 Sturgis Rally (Black Hills Motor Classic) Wrap-Up