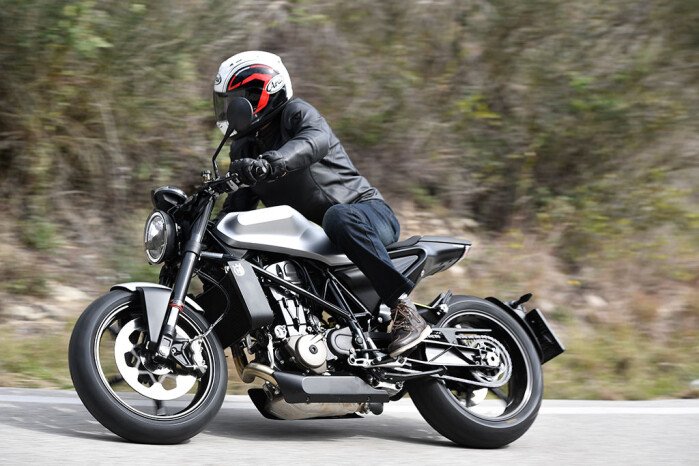 Author: David Booth
It may look like some futurist's take on yesteryear's café racer, but I think 2019 Husqvarna Vitpilen 701 is the future of the middleweight sport bike division.
No, I am not kidding.
Hear me out. The first bit of evidence is the fact, no surprise here for anyone following the motorcycling industry, is that the classic 4-cylinder middleweight sportbike is dead. What 600-cc sportsters that are still available resemble the Walking Dead, technologically old zombies that have barely changed in years.
Enter the Husqvarna Vitpilen 701. The first thing in the Husky's favor is that it is ultra-cool. If Honda's CBR600 is yesterday's sportbike, then the Vitpilen is the future of café racers, all attitude and stripped-to-the-bone aggression. Numerous attempts have been made to describe stylist Maxime Thouvenin's machinations, but, to me, it looks like a Triumph Thruxton imagined by Pablo Picasso, all clip-on and Cubism.
The second thing is that new Husqvarna also represents a return to minimalism, something motorcycling has been missing for years. Visually, the Vitpilen is seemingly nothing but gas tank, motor and wheels connected by the bare minimum of steel tube frame. Now, that minimalist styling may be deceiving -- there is actually quite a bit of high-tech to the 701 -- but as the successor to classics like Norton's Manx and BSA's Gold Star, the Vitpilen is an amazing exercise simplification.
Of course, the main reason for that comparison -- and the reason that some might doubt the Husky's bona fides as a true sports bike -- is that it's powered by a single-cylinder engine.
But what a single it is! 75 horsepower may not sound like much in this era of 100+ horse 600-cc fours, but when there's only 345 pounds of motorcycle to motivate, 75 hp is more than enough.
Especially since Husky's take on the single is anything but classic. Massively oversquare -- the huge 105-mm piston only moves through 80 mils -- the Vitpilen 693-cc single's power delivery is best described entertaining. Unusually, for a single, it's happiest when it's being thrashed, making nonsense of all that 'singles are for low end torque' folklore.
In fact, in contrast to most big singles, the Husky isn't really happy below 3,000 rpm, quaking like a paint mixer if you give it big throttle at low speeds. Somewhere around 5,000 rpm, its two counterbalancers seem to get in sync and the vibration all but disappear. It also seems to come on the cam around 5,000 rpm, revving to 8,500 rpm in little more than a blink of an eye.
Combine all this high-revving horsepower with light weight -- again, only 345 pounds -- and you have one rapid little café racer. No, it's not Kawasaki ZX-6R fast, but acceleration is way beyond brisk. Second gear sees the front wheel come up with barely a brush of the clutch lever. Jump out of corners -- as long as the engine is, again, spinning more than five grand -- is impressive and acceleration all the way to 100 mph is way more forceful than one would think possible for a motorcycle with but one piston. Husky's 693-cc single is a forceful counterpoint to anyone who thinks that one lung was three short of real sportbike status.
Handling, as one might suspect from the aforementioned 345-lb. curb weight, is fleet. Combined with the short 56.5-inch wheelbase, sharp 25-degree rake and comparatively narrow tires -- 120/70R17 front and 160/60R17 Bridgestone Battlaxs -- the Vitpilen clips apex almost before you think of turning. And unlike those 600-cc race reps past, the Vitpilen is equally comfortable with Marc Marquez knees out and Geoff Duke classic riding styles. In other words, theatrics are not needed to force it into corners.
The Vitpilen 701's running gear is largely up to the task. The suspension is by WP naturally -- naturally because Husqvarna is owned by KTM which, in turn also owns WP -- and both the 43-mm upside down fork and monoshocked rear are fully adjustable for preload, as well as compression and rebound damping. Unlike many WP products, the Vitpilen 701's spring rates weren't overly firm, more than able to soak up significant road imperfections when well healed over.
The brakes were, surprisingly, not nearly as competent. I say surprisingly because, although there's only one disc up front, it's a large 320-mm affair, the caliper is a radially-mounted four-piston Brembo and, for the umpteenth time, the bike only weights 345 pounds. That combination should be enough to generate 2-finger stopping power. Instead, the front brake felt a little wooden. I can only assume that Husqvarna got the brake's master cylinder-to-brake caliper ratio wrong. Whatever the case, while the rest of the Vitpilen's comportment is almost delicate, the brakes require significant blunt force. It is worth noting, however, that ABS is standard equipment.
The last bit of evidence that the Vitpilen is pure sportbike is its aggressive riding position. The Vitpilen 701's clip-ons are low and stubby, the rider's footpegs rearward and high(ish) and the seat as flat as a plank, all promoting knee-down, butt-off cornering. That said, the seat also has the constitution of a plank and when you're not strafing back roads, and those low handlebars can put a lot of weight on you wrists. Indeed, if there's one thing that the Vitpilen shares with those 4-cylinder dinosaurs it looks to displace, it's commitment. Nonetheless, this new Husky really is the antidote for the decline of the middleweight sportbike. Consider me a fan.
The Vitpilen 701 starts at $11,999 while a 401 version with a 375-cc single and non-adjustable suspension goes for $6,299.
Find a Husqvarna Vitpilen for sale
Published Mar 7th, 2019
More Motorcycle News & Article Categories:
Related Articles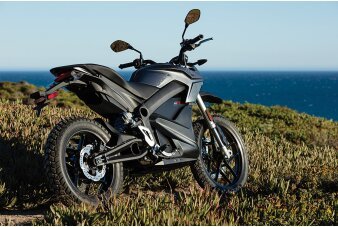 Zero's latest electric dual sport motorcycle makes its case for space in the garage.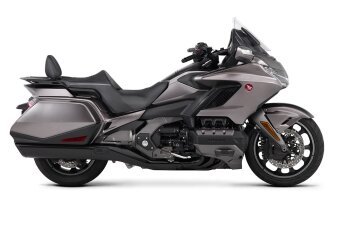 Honda redesigns its Gold Wing from the ground up for 2018
Related Motorcycles
×
2019 Husqvarna Vitpilen 701 Review