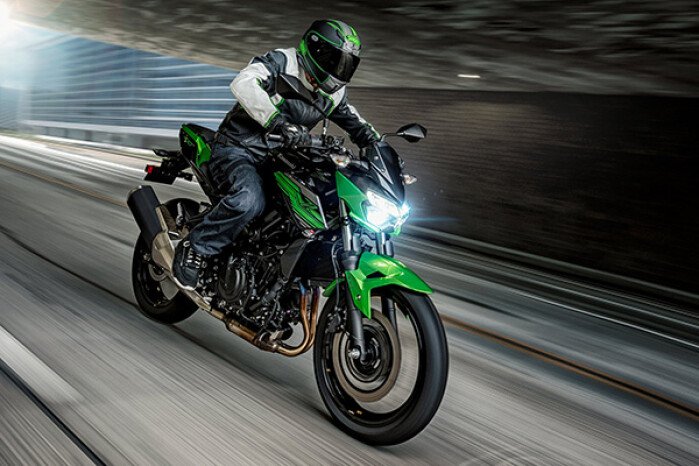 Author: Eric Brandt
Small, entry-level motorcycles used to come with compromise. If you wanted a Ninja 250 to kick off your street riding career, you could get a real, full-frame motorcycle suitable for any legal street use at an affordable price with a killer aesthetic. However, for a long time, these entry-level sport bikes were little more than glorified scooters.
With exciting new entries like the Kawasaki Z400, that compromise is getting thinner. This new naked bike fills the gap between the Z125 Pro mini naked and the Z650 middleweight super naked in Kawasaki's growing Z lineup. It's the Goldilocks bike that is very approachable for anyone who is ready to saddle up on their first real street bike, yet fun enough that even the most seasoned rider won't be able to resist cracking a smile as they test the little bike's limits with surprising results.
How Do You Say "Naked" in Japanese?
Kawasaki calls the styling of the Z400 "Sugomi-inspired." Apparently, "Sugomi" is a Japanese word for the embodiment of a predator about to strike its prey. It has enough bodywork to give it a distinct face and an aggressive body, but it doesn't have much more plastic than it needs. It's a nice practice in having as much styling as it needs to give it character, and nothing more. Some motorcycles that call themselves naked bikes are wearing a little too much clothing to really be naked. The Z400 is still naked enough to be, well, a naked bike.
Par for the course in naked motorcycles, the ergonomics of the Z400 are a blend of sporty and upright. It's worth noting that the Z400 has a lot in common with the Ninja 400 including sharing a frame and an engine (which we'll get into later). Other shared components are the seat and the foot pegs meaning from the butt down, the riding position on the Z is the same as on the Ninja. However, the handlebar is different. As you might expect, the handlebar of the Ninja 400 gives you a more aggressive, more forward-leaning riding position and the Z400 brings the bars closer to you making for more upright and relaxed ergos while still having a bit of a sporty lean.
Trains Like a Ninja
The Z400's aforementioned Ninja-sourced power plant is a gem. It doesn't have an official horsepower rating from Kawasaki, but its torque rating is 28 lb-ft, which doesn't sound like much, but it makes the most of it. Power delivery is smooth and not too snappy on the low end, making it very friendly to new riders.
Speaking of which, we need to talk about the assist and slipper clutch. This clutch is so easy to use and has such a gradual bite that if you're wearing a thick glove and you rest your fingers on the clutch lever, you can accidentally engage the clutch a little. It makes for a bike that's extremely easy to shift pretty much anywhere in the rev range and you'll have a very hard time snubbing the thing even if you try.
City Slicker
There are several ways that the Z400 is designed to be a city bike and it shows from behind the handlebars. On top of that super easy to control clutch I mentioned, it has softer suspension than its Ninja stablemate to make it more comfortable around town, but the suspension still allows for spirited canyon carving and the bike's low curb weight helps with that too.
But that doesn't mean the Z400 needs to be kept off the highway. Like most naked bikes with no windshield, this bike isn't exactly ideal for long-distance highway cruising, but it's perfectly suitable for light to moderate highway use. It's more than happy to travel at highway speeds and even has strong highway passing abilities, the issue is with the seat. The seat isn't terrible, but by the end of a full day of riding, your butt starts to hurt. If you're not planning on making long trips with the Z400, the seat will probably never bother you, but remember, a touring bike this is not.
Speaking of the seat, the height of the seat is part of what makes this motorcycle approachable for new riders. At an even six feet tall, I'm able to flat-foot most light- to middleweight motorcycles at a stop, but that's not the case for shorter riders including many female riders. With a seat height of 30.9 inches, the Z400 is easy for a wide range of riders to mount, dismount, and flat-foot.
Value
It's a little hard to believe you can get any machine with two wheels that's this good for this little money. But here it is starting at $5,179 (including destination charges). At that price point, it competes with other lightweight naked bikes like Honda CB300F, the BMW G310R (both of which are single-cylinder), and ... not much else. Suzuki and Yamaha don't have anything quite like this and we're wondering if the Z400 will be popular enough to change that. This Kawi has a strong bang-for-the-buck factor which is always good to see on a bike that's intended for new riders.
The Bottom Line
With sporty naked bikes having been around for more than two decades now, the Z400 makes me wonder where this bike has been for the last 20 years. Why is it the only twin-cylinder, $5k supernaked bike on the market? I'm not sure what took so long, but I sure am glad it's here now to bring simple, yet modern riding pleasure to the masses.
The Kawasaki Z400 is one of the easiest motorcycles to control I've ever ridden. From the buttery smooth clutch to the agreeable riding position to the flickable handling mixed with manageable power, this bike is easy for anyone who knows how to ride a motorcycle to get on and go.
Find a Kawasaki Z400 for sale
Published Jun 21st, 2019
More Motorcycle News & Article Categories:
Related Articles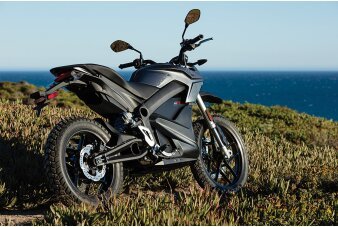 Zero's latest electric dual sport motorcycle makes its case for space in the garage.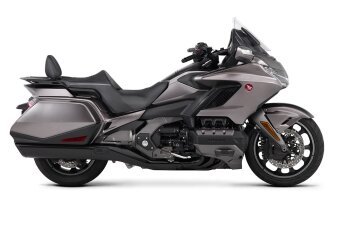 Honda redesigns its Gold Wing from the ground up for 2018
Related Motorcycles
×
2019 Kawasaki Z400 Review