‹ Go back
5 Motorcycles You Don't Have to Shift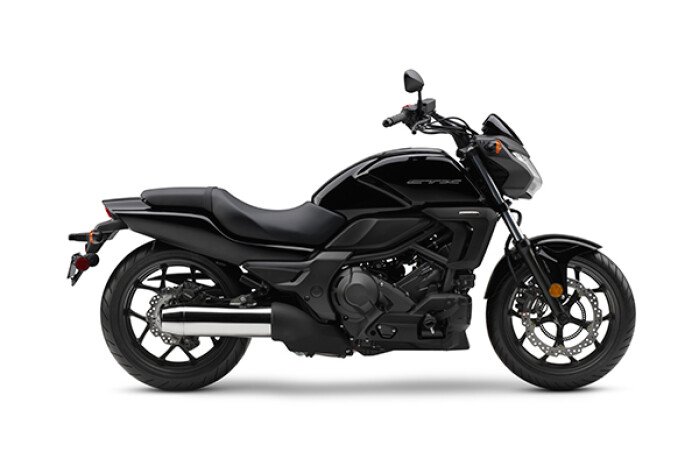 Author: Eric Brandt
The vast majority of motorcycles on sale today are equipped with manual transmissions. However, the barrier of entry to motorcycling is getting lower with a slowly growing prominence of bikes that don't require any shifting by the rider. This is achieved through both automatic transmissions and single-gear transmissions.
Until recently, a motorcycle with an automatic transmission was an oddity, but in 2018 it's a different story. Here are five new motorcycles you can buy today that you don't have to shift.
The Honda Gold Wing got a much-needed restyling for the 2018 model year. Along with a bold new look and tons of new technology, Honda's heavyweight touring bike is now available with a dual-clutch transmission (DCT). The Gold Wing is all about comfort and long-distance cruising, and taking shifting out of the equation for the rider adds a new level of luxury. Of course, if you want to stay in control of your shifts on your Gold Wing, a traditional manual transmission is still standard.
Find a Honda Gold Wing for sale
Energica Eva EsseEsse9
Every Energica electric motorcycle has a single-speed transmission, but we think the new Eva EsseEsse9 is the most exciting one. Retro/modern styling has been a quickly growing trend in the motorcycle industry, and it's very cool to see that aesthetic executed so well on an electric bike. It might feel weird to ride an old-school-looking motorcycle that not only doesn't have a gas engine, but also doesn't require you to do any shifting. If this is the future of motorcycles, we're on-board.
Find a Energica Eva for sale
v
The KTM Freeride E-XC is significant because it's the first electric off-road motorcycle from a mainstream motorcycle brand. The Freeride E-XC uses KTM's E-Ride technology to move this traditional-looking dirt bike through just about whatever terrain you desire. Its electric motor also comes with a single-speed transmission so you can focus more on the terrain ahead rather than what gear you're in.
Find a KTM Freeride E-XC for sale
The Honda CTX700N has always been a bit of a misfit; not only because of its unconventional look, but because it comes with a DCT. Reach your left hand for the clutch lever, and there's nothing there. Honda calls the CTX700N a "modern cruiser," which is an accurate description, but it doesn't look quite like anything else out there. It offers a traditional cruiser riding position in a decidedly non-traditional package. The fact that you don't have to shift it makes it even more of an oddity.
Find a Honda CTX700N for sale
Like Energica, every Zero motorcycle comes with a single-speed transmission that doesn't require shifting. What's cool about the Zero DS and the high-performance DSR is that it's a dual-sport. A dual-sport is a motorcycle that's as comfortable off-road as it is on the street. If you're planning on changing terrain a lot on your dual-sport, it could be nice for shifting to be one less thing to worry about. The fact that it's electric means you do need to worry about range, but it also delivers a lot of torque when you need it.
Find a Zero DS for sale
So, if you want an electric motorcycle, your options are still pretty limited to electric bikes and Hondas. However, the fact that a motorcycle as popular as the Gold Wing now has a DCT option is a good sign that competing brands will follow suit. For us purists who want to keep shifting as part of the riding experience, I think we're a long way away from automatics taking over motorcycles as significantly as they have with cars.
Published May 29th, 2018
Frequently Asked Questions About Automatic Motorcycles
What motorcycles are automatic?

Besides the automatic motorcycles listed in this article, riders seeking an automatic motorcycle or dual-clutch motorcycle should consider:

Energica Ego
Evoke Urban S
Harley-Davidson
LiveWire
Honda Africa Twin Adventure Sport ES
Honda NC750X DCT ABS
Honda CTX700 or CTX700N
Honda NM4 Vultus DCT
Aprilia Mana 850
KTM Freeride-E-XC
Zero SR-F

How does an automatic transmission work on a motorcycle?

Many automatic motorcycles use a dual-clutch transmission (DCT) where you use two clutches instead of one, and a computer controls the shifting between gears. A DCT manages the odd and even gears distinctly from each other, thereby preventing the engine from disengaging from the flow of power during the changing of the gears. A DCT system changes gears substantially faster than a manual transmission.​
More Motorcycle News & Article Categories:
Related Articles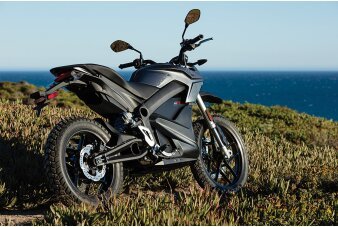 Zero's latest electric dual sport motorcycle makes its case for space in the garage.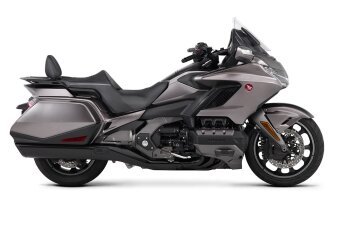 Honda redesigns its Gold Wing from the ground up for 2018
Related Motorcycles
×
5 Motorcycles You Don't Have To Shift