‹ Go back
7 Great Used Motorcycles for Under $5,000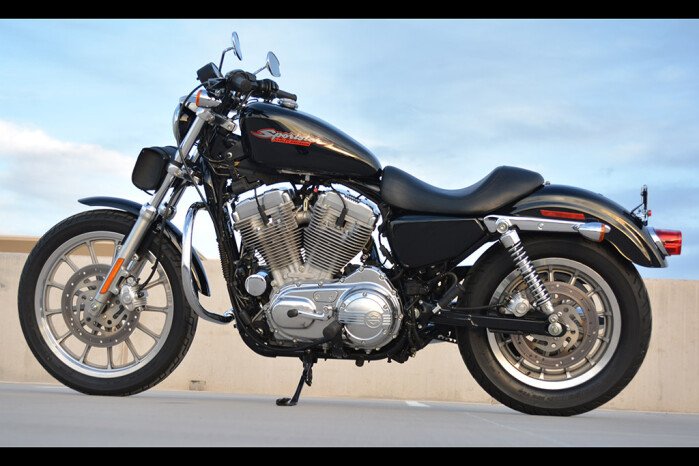 Author: Eric Brandt
Table of Contents
What Are The Best Cheap Motorcycles?
Whether you're looking for your first motorcycle or just looking to add to your collection, finding a good bargain on a used motorcycle is always a good thing. Here are seven used motorcycles that you can find on Autotrader for under $5,000 that give you a lot of fun for a little money.
#1 Harley-Davidson Sportster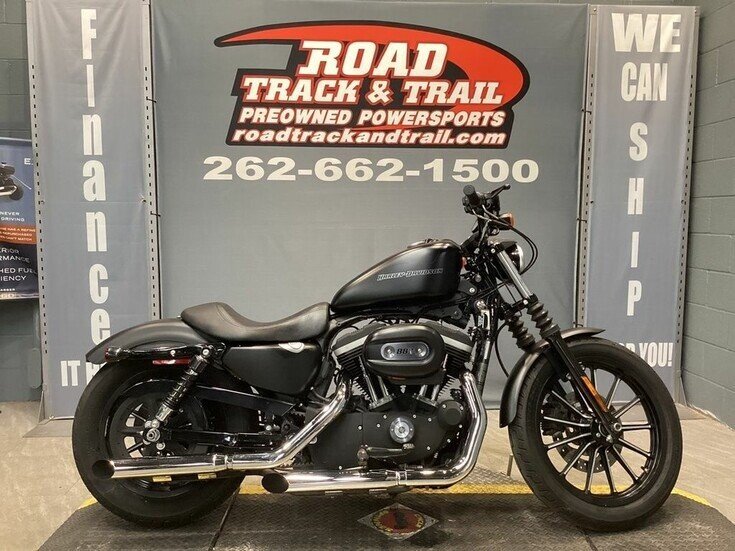 We found Sportsters as new as 2010, like this one, asking $4,999. 2005 – 2007 models were selling for less than $4,000.
Why we recommend the Harley-Davidson Sportster
Serving as the unofficial entry to the iconic Harley-Davidson brand, various versions of the Sportster have been rumbling down our roads for a half-century. Being such a popular cruiser, used Sportsters are abundant on the used market. Pick any "Sporty" with the popular Evo V-twin engine and you'll have yourself a solid cruiser and a ticket into the Harley club. With high-end Harleys wearing price tags as big as their personalities, it's nice that you can still get a real Harley-Davidson without spending a fortune. Both 883cc and 1200cc examples can be found for under $5,000.
Find a Harley Davidson Sportster for sale
#2 Yamaha YZF-R6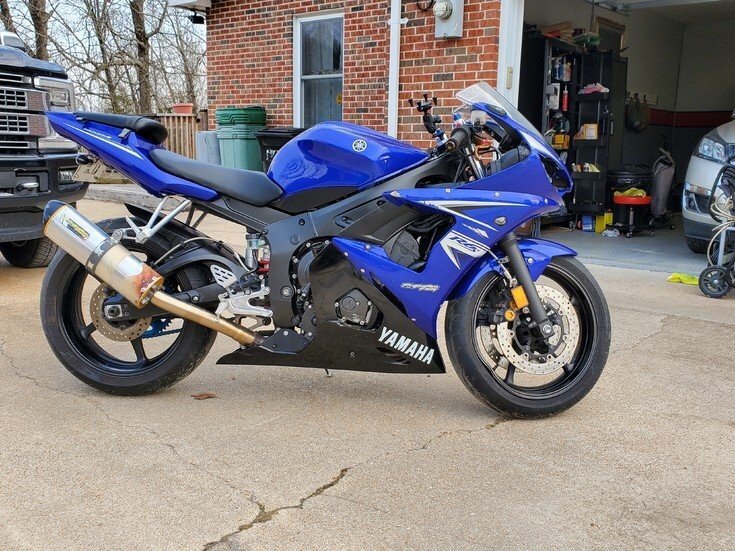 The seller of this 2009 YZF-R6 is asking $4,800.
Why we recommend the Yamaha YZF-R6
There's a common misconception that "crotch rockets" are expensive toys and 2-wheeled bad decisions. While there might be a little truth to that, there are a lot of good, affordable sport bikes on the used market. A good example of that is the Yamaha YZ-F R6 (commonly known simply as an 'R6'). To me, the design of the R6 models of the 2000s still holds up better today than any of its Japanese competitors. To the untrained eye, a 10-year-old R6 could pass as a brand new motorcycle. Not to mention the fact that it offers exciting performance and strong reliability for a bargain price. For a stellar middleweight sport bike that's up for the occasional track day, a used Yamaha R6 is a tough value to beat.
Find a YZF-R6 for sale
#3 Honda Nighthawk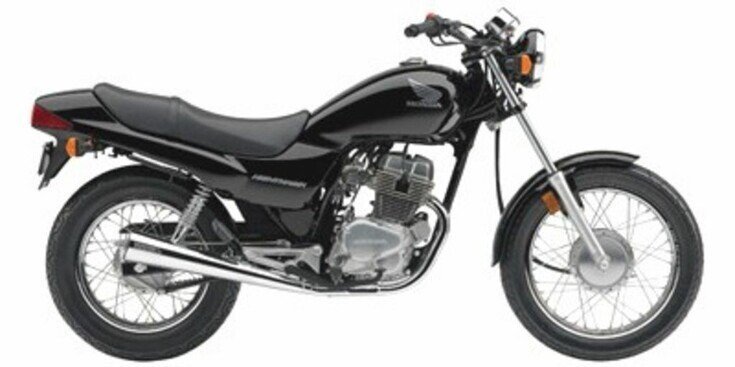 2006 – 2008 Nighthawks can be purchased for less than $1,300.
Why we recommend the Honda Nighthawk
The Honda Nighthawk arguably offers the most bang for the buck of any used motorcycle on this list. Available for well under $5k, the Nighthawk 750 built from 1991-2003 is like a modern version of the "UJM" (Universal Japanese Motorcycle) like the Suzuki GS and Honda CB (which this technically is) that was popular in the 1970s and 1980s. It's reliable, fast enough for most riders, has a comfortable riding position and costs almost nothing to maintain. This is a great bike for riders of any skill level.
Find a Honda Nighthawk for sale
#4 Suzuki SV650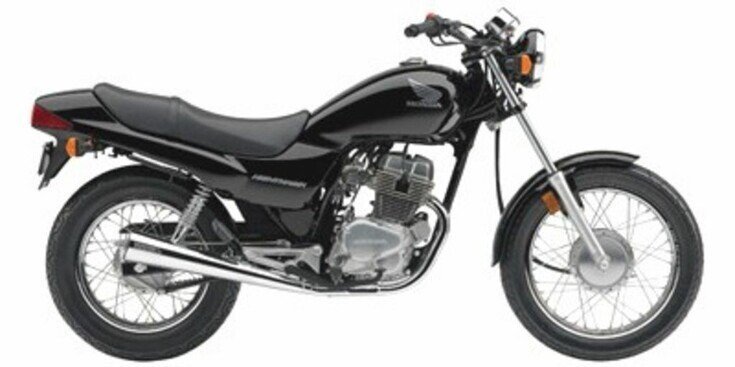 Newer (2019-2022) SV650's cost over $7,000. This 2006 model is selling for $4,950.
Why we recommend the Suzuki SV650
The Suzuki SV650 is the darling of the naked bike world. Like the Nighthawk, it's a fantastic all-around motorcycle that can be used for anything from everyday commuting to spirited canyon carving and even some long-distance touring when properly equipped. The difference is the SV is decidedly more sporty, especially if you opt for an SV650S, which has a different front fairing and clip-on handlebars for a more aggressive riding position and a sportier aesthetic. We recommend the second generation model that ran from 2003-2012 and contains upgrades like a revised frame and electronic fuel injection.
Find a Suzuki SV650 for sale
#5 Ducati Monster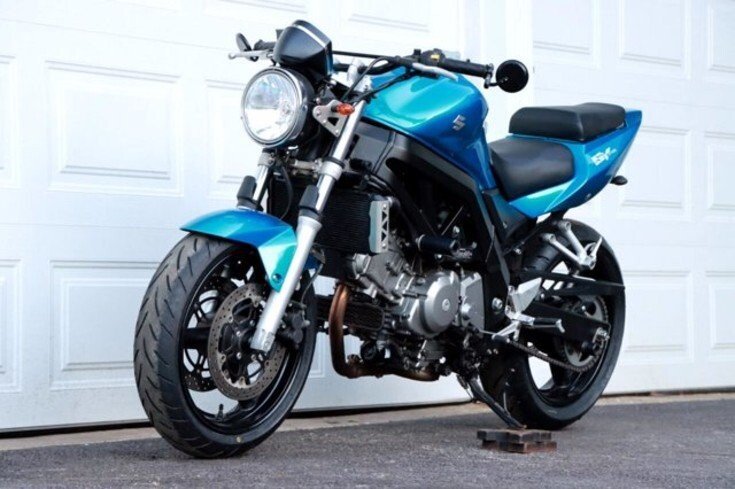 The 2014 Monster 696 and 796 are around $5,000.
Why we recommend the Ducati Monster
For a naked bike with a little more muscle, a Ducati Monster can be had for under $5,000. While it doesn't have the low maintenance costs of the Suzuki, it does have Euro attitude and a more muscular presence. If you're not sure whether you like cruisers, sport bikes or standard bikes, the Monster has some of the virtues of all three without actually falling into any of those categories. Also, you get to tell people you ride a Ducati. What they don't have to know is how much money you didn't spend on your exotic Italian motorcycle.
Find a Ducati Monster for sale
#6 Honda Gold Wing GL1500
Why we recommend the Honda Gold Wing GL 1500
It's the oldest bike on our list, but it's also the most comfortable. The Honda Gold Wing has long been a gold standard (pun intended) in touring bikes since its introduction way back in 1974. While the Gold Wing of today is a much different bike than the original, all Gold Wings throughout history serve the same purpose as a comfortable long-distance touring motorcycle that can eat up as many miles on the interstate as you ask it to. The GL1500 model that ran from 1987-2000 was the first one with a flat-6 engine and is pretty easy to find on the used market at low prices. Yes, it's a bit dated aesthetically, but this big Honda delivers smooth, quiet power, abundant storage and is still a luxurious ride by today's standards.
Find a Honda Gold Wing for sale
#7 Kawasaki KLR 650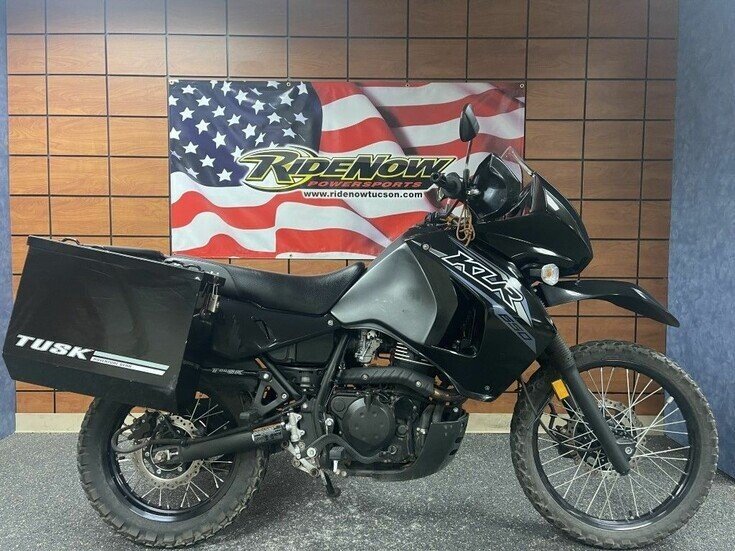 2007 – 2018 KLR650's can be purchased for between $3,000 and $5,000.
Why we recommend the Kawasaki KLR 650
Want to play in the mud on a budget? Cheap, used dirt bikes are everywhere, but what about a rig that's just as at home on the street as it is off road? If you want a low-cost street bike that's not afraid to get dirty, the Kawasaki KLR 650 is for you. A little more than a dual-sport, the KLR could be considered an adventure bike for its on-road proficiency without sacrificing off-road capability. These bikes didn't change much between 1987-2008, so it isn't hard to find clean examples for well under $5,000.
Find a Kawasaki KLR 650 for sale
What bikes did we miss? What are your recommendations for affordable used motorcycles? Let us know in the comments below.
Published May 18th, 2022
More Motorcycle News & Article Categories:
Related Articles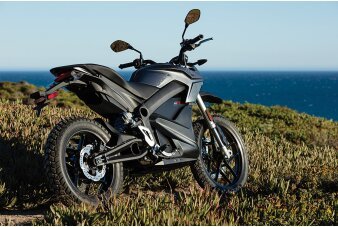 Zero's latest electric dual sport motorcycle makes its case for space in the garage.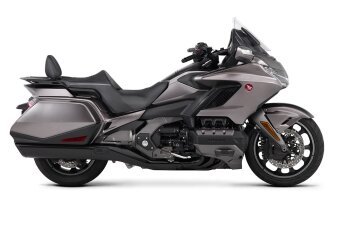 Honda redesigns its Gold Wing from the ground up for 2018
Related Motorcycles
×
7 Great Used Motorcycles For Under $5,000