News & Articles About ATVs
Find articles and information about ATVs.
All-terrain vehicles - or ATVs, as they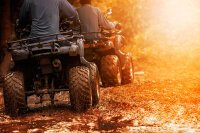 What to Look for When Buying a Used ATV or UTV
Along with making sure everything is mechanically sound, you need to make sure you find the one that best suits your needs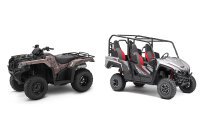 ATVs vs. Side-by-Sides: What's the Difference?
ATVs and side-by-sides serve similar purposes, but have some key differences.
More Motorcycle News & Article Categories:
Related ATVs
Advertisement
Advertisement