‹ Go back
Buying a Motorcycle: New or Used for Your First Bike?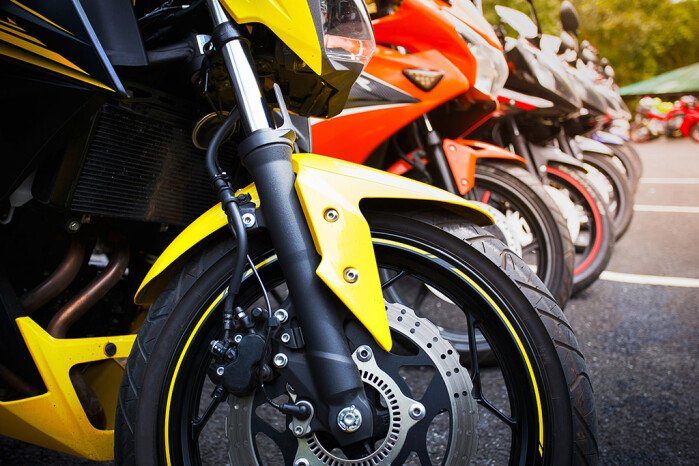 Author: David Booth
Table of Contents
Should you buy a new or used motorcycle?
It's the question that scares everyone buying their first motorcycle. Do I spend the big bucks buying a new motorcycle fresh off the showroom floor? Or do I take a chance on a used motorcycle -- or "pre-loved," as slick salespeople like to call them -- and pocket the difference in cash?
The truth is that neither concern -- needing to spend a fortune to acquire a new bike or the worry that a used machine will be unreliable -- should be a problem if you shop well. Any modern motorcycle -- as long as it's been properly maintained -- will prove steadfastly reliable, even with many miles on its odometer. Anything made in the last decade will be dependable as long as it's been given basic maintenance -- oil changes, periodic replacement of air and oil filters, etc. Some dramatically older beginner bikes -- take a bow, Honda Rebel -- will stand up even if they've been abused a little.
Maintenance and Safety
What buying a new motorcycle does offer is greater safety and reduced maintenance. Even the cheapest beginner bike these days is fuel injected, so there are no cranky carburetors or ignition timing to adjust. Truth be told, besides drive chain adjustments and oil and filter changes, there's precious little maintenance required even on little entry-level motorcycles. Even the comprehensive maintenance that's required -- valve adjustments, for instance -- have longer service intervals than bikes of yore. Maintaining a modern motorcycle is, in the best sense of the word, a "gas it and forget it" affair.
Why ABS brakes are important
As for safety, many beginner bikes will at least offer -- and many come standard with -- anti-lock brakes, which are even more important on a motorcycle than they are on a car. Lock the front brakes of your Toyota Camry, and you just slide. Lock up the front brake on a motorcycle and, unless, you're Marc Marquez (MotoGP's reigning champion), you're going to fall down. ABS is the most important safety feature motorcycles can offer and will more than pay for itself the first time a car cuts you off in the rain. Anti-lock brakes alone are worth the extra money spent on a new bike.
New affordable motorcycles
Besides, if you shop wisely, there are excellent deals to be had. $4,349 buys you a 2018 Honda CB300F -- a stylish, 286-cc single-cylinder "naked" bike with EFI. Throw in $300 more, and you'll have enough for the ABS-equipped version. One hundred more bucks buys the new Rebel cruiser using the exact same engine. $4,099 gets you two pistons in the form of a Suzuki GW250 (admittedly not quite as stylish). If you're looking for a cruiser, Yamaha's V-twin 250 is very much patterned after its larger V Star siblings, but costs just $4,349. And if you've got a few more bucks, $6,299 could have you riding the hippest beginner bike on the planet, Husqvarna's Vitpilen 401. Not only is it the stylistic sensation of 2018, but its 43-horsepower, 375-cc single means you won't outgrow its performance anytime soon, and its 326-pound curb weight means it's still beginner friendly.
As for bargains, motorcycle sales have been down a little over the last few years, and the industry's pain is your gain. Shop a leftover but identical 2017 version of the aforementioned CB300F and you'll save $200. Check your local dealer as most will have some form of promotion to move the old iron off the dealership floor.
Affordable used motorcycles
As for which bikes make the best used deals, the aforementioned list of new bikes makes an excellent starting point. Yamaha's V Star 250, for instance, hasn't changed in an eon, so opting for an older model has few downsides. Ditto the Suzuki. And even though Honda's CB300F -- and its sporty cousin, the CBR300R -- haven't been around in this country quite as long, our neighbors to the north have had access to Honda's complete lineup of 125-, 250- and 300-cc beginner bikes for quite some time. For those close to the 49th parallel, a little cross-border shopping might get you a screaming deal.
What to look for when buying a used motorcycle
If you do buy used, remember to take an experienced motorcyclist with you to look over the "pre-owned" prospect. Like shopping a used automobile, check over brake pad wear, ensure there is still sufficient tread depth left in the tires and, if possible, get some history of the maintenance performed. Additional motorcycle-specific items to check include the sprockets and chain, as well as scrape marks under the footpeg and/or muffler(s) that might indicate the previous owner dropped the bike. Motorcycle replacement parts can be expensive, even for bikes with a low MSRP, so adjust your offer accordingly. For the beginner buying a motorcycle, new has the advantage of starting with a clean slate.
Used Motorcycles for Sale – Most Popular
Based on recent site traffic, here are some of the most popular used motorcycle searches on our site. Keep in mind that some dealers continue to experience shortages of inventory due to supply chain issues.
New Motorcycles for Sale – Most Popular
Based on recent site traffic, here are some of the most popular new motorcycle searches on our site. Keep in mind that some dealers continue to experience shortages of inventory due to supply chain issues.
Find a motorcycle for sale
Published Aug 10th, 2022
More Motorcycle News & Article Categories:
Related Articles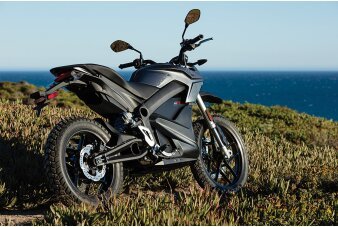 Zero's latest electric dual sport motorcycle makes its case for space in the garage.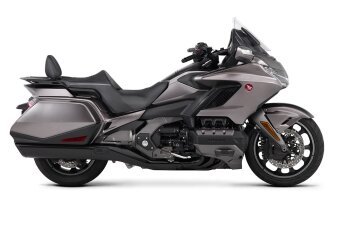 Honda redesigns its Gold Wing from the ground up for 2018
Related Motorcycles
×
Buying A Motorcycle: New Or Used For Your First Bike?