‹ Go back
Buying a Motorcycle: What Size Is Best?
Author: David Booth
Along with the question of whether to buy new or used, the issue that confounds the first-time rider buying a motorcycle is what size bike is appropriate for your first ride? How much power is too much? Which motorcycles will be too heavy? What is the ideal compromise between safety and the enjoyment of the open road?
First of all, let's dismiss the extremes. Picking a 1,000-cc superbike as your first ride is almost certainly a recipe for disaster. On the other hand, if you're 6-foot-3 and weigh 225 pounds, a Kawasaki Z125 will probably prove safe, but you're going to be bored to tears in very short order. In between those two extremes, thankfully, there are plenty of choices for riders of all abilities and sizes.
Perhaps the most important consideration for the new rider -- assuming you didn't buy that 200-horsepower superbike -- is seat height. Though weight is a limitation -- a lighter motorcycle will always be easier to maneuver than a heavier model -- seat height is probably a more important factor. For one thing, a low seat height means a lower center of gravity (your body weight represents a significant portion of the bike's "laden" weight) -- and the higher the seat, the higher the center of gravity.
More importantly, it is crucial that the beginner be able to place both feet firmly on the ground at a standstill -- no, "tippy-toes" don't count -- the extra stability is crucial for confident low-speed riding. Many more new riders fall off their steeds below five miles per hour than above 50, and the classic low-speed tumble caused by an imbalance while coming to a stop is exacerbated by the inability to place both feet firmly on the ground. Lower is almost always better, most especially for the novice rider. Indeed, one of the reasons cruisers -- those pseudo-choppers that are all the rage -- are so often chosen as a newbie's first machine is that their seats are comparatively low -- 26 to 28 inches off the ground -- compared with sport bikes, whose perches can be up to 31 inches from terra firma.
As for what displacement should be considered for your first motorcycle, it's important to understand that not all cubic centimeters are created equal. A 1,000-cc sportbike, for instance, will always be more powerful than even a 1,500-cc cruiser -- often doubly more powerful, in fact -- and therefore should not be directly compared.
Nonetheless, a good rule of thumb for all but the smallest and largest riders is that something in the 250- to 500-cc range is probably optimum for first-timers; the lower end of that range offers lower weight and seat height while the upper end boasts more power and comfort. The benefit of the former is ease of use; the downside is that they are easily outgrown as abilities and confidence exceed their modest power. A larger mount, on the other hand, may not be so easily outgrown, but may prove more challenging during the learning phase.
Almost all manufacturers have recently recommitted to the new-rider segment. Honda has cruisers, "standards" and sportbikes in both 300- and 500-cc displacements. Yamaha offers a V Star 250 cruiser, a SR400 standard and the 321-cc YZF-R3 sportbike, while Suzuki offers a wide range of sub-500-cc sportsters and customs. Kawasaki, and now Husqvarna, offer excellent sub 400-cc sportsters and even Harley-Davidson offers a 500-cc version of its Street V-twin.
One thing you may note is that we have not recommended any adventure touring bikes, even though the segment is expanding, mostly thanks to the BMW G 310 GS and Kawasaki's excellent Versys-X 300. The issue is the very first recommendation made on this page, namely seat height. By way of example, the standard seat height for BMW's G 310 R -- same engines, but a different chassis than the GS -- is 30.9 inches. For the G 310 GS, that number is 32.9 in. Those two inches may seem paltry, but for those short of inseam they might mean the difference between confident motorcycling and a tip-over.
It's worth noting, however, that motorcycle manufacturers well recognize the importance of seat height to the newbie rider. Said BMW 310 R is available with an optional seat that places the rider's buttocks just 30.3 inches from terra firma, while the GS can be had with a 32.3-in. seat. Nonetheless, seat height is such an important consideration for the first-time rider that adventure touring bikes, even small-displacement versions, are best reserved for the taller newbie. When buying a motorcycle, seat height matters!
Find a motorcycle for sale
Published Mar 15th, 2018
More Motorcycle News & Article Categories:
Related Articles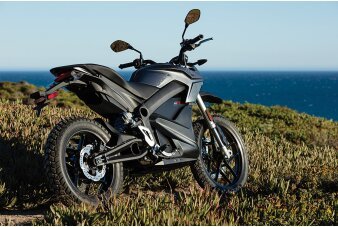 Zero's latest electric dual sport motorcycle makes its case for space in the garage.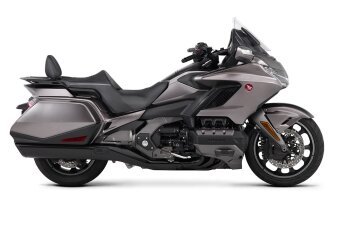 Honda redesigns its Gold Wing from the ground up for 2018
Related Motorcycles
×
Buying A Motorcycle: What Size Is Best?