‹ Go back
Buying Your First Motorcycle: Riding Gear Is As Important As the Bike You Buy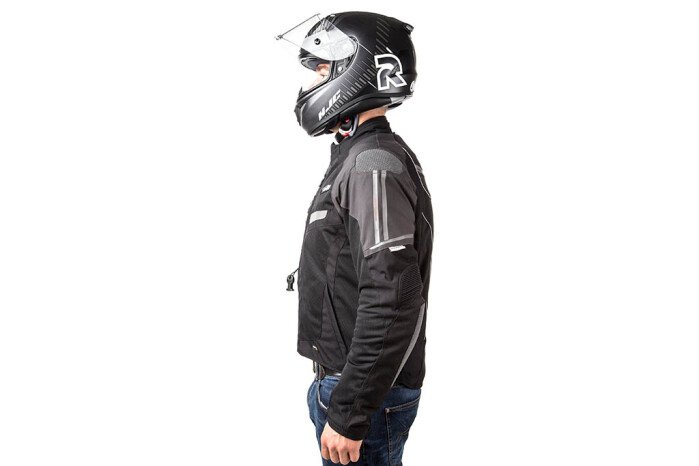 Author: David Booth
One of the biggest mistakes first-time motorcyclists make is spending all their money on a new steed, leaving precious little left over for the appropriate riding gear. A much better plan is to budget some money -- a significant portion of your budget, in fact -- for motorcycle-specific riding gear.
First, you'll need a helmet. Besides being mandatory in many jurisdictions, they're just common sense. Even a 5-mile-per-hour tumble can do serious cranial damage, so always wear a helmet. As a novice rider, always opt full-face lid. Yes, an open-face helmet may look more stylish, but it leaves your skin vulnerable in even low-speed get-offs. And, since a helmet is your first line of protection, buy a name brand like Shoei or Arai. Save your money by buying a plain, single-color version of a high-end brand. It'll save you hundreds of dollars compared with the supposedly more attractive multi-colored versions of the very same helmet.
You're also going to need motorcycle-specific gloves (no, leather work gloves won't do). If you fall off, even at low speed, your first instinct will be to break your fall with your hands. If they're bare, that's a whole bunch of unnecessary hurt. Motorcycle gloves will have abrasion-resistant palms for just this purpose, and better models will also have knuckle guards -- usually plastic or an extra layer of leather, but carbon fiber on more expensive garb -- for extra protection.
You should also buy boots specifically designed for motorcycle riding. And preferably not the low-cut riding sneakers that are all the rage. Opt for full-length boots that provide some form of calf protection. Also look for ankle protection as well as a sturdy sole that will provide protection for your entire foot.
When you're buying a biking jacket -- whether traditional leather or one of the new textile jobbies -- make sure it has armor at the shoulders, elbows and, preferably, the back. Look for something that's CE approved (it's stamped right into the body of each piece of armor). Armor should be at least CE Level I approved, and the best back protectors will carry a CE Level II designation. Though their actual technology varies, D30, Dainese, Alpinestars, Forcefield and SAS-Tec make the very best armor.
Finally, for those looking for the ultimate in protection, there are jackets with built-in air bags. Using much of the same technology used in automobiles -- sensors that detect a crash and rapidly inflate an inflatable chamber -- air bag jackets provide the ultimate in personal protection. Be forewarned, however, this top-of-the-line outerwear -- offered by premium supplier Dainese and Alpinestars -- can cost upward of $2,000. Less expensive air bag jackets can be found for less than a grand, but rather than incorporating sophisticated sensors to trigger the air bag, they use a simple tether attached to the motorcycle.
Whatever bike you own and gear you choose, the longer you ride the more you'll find motorcycling is all about the clothes. Get caught in a heavy rainstorm and the fact that you're riding the latest stylin' Harley-Davidson won't matter nearly as much as having a truly waterproof rain suit. In fact, the mantra many modern motorcyclists are adopting -- all the gear, all the time -- is so important that at least 25 percent of your motorcycling budget should be spent on riding gear.
Published Mar 20th, 2018
More Motorcycle News & Article Categories:
Related Articles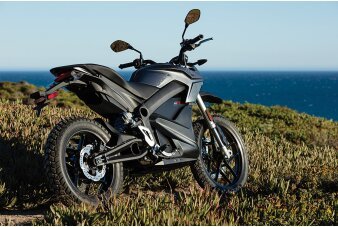 Zero's latest electric dual sport motorcycle makes its case for space in the garage.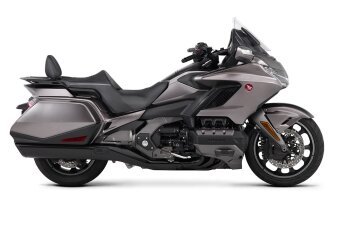 Honda redesigns its Gold Wing from the ground up for 2018
Related Motorcycles
×
Buying Your First Motorcycle: Riding Gear Is As Important As The Bike You Buy