News & Articles About Cruiser Motorcycles
Find articles and information about Cruiser Motorcycles.
Who knows how different today's motorcycles would look if it weren't for a few key events scattered between 1968 and 1969? Honda released the CB750, American Machine and Foundry bought Harley-Davidson and helped the brand survive, and Easy Rider premiered. The cruiser motorcycle as we know it today is both directly and indirectly a product of these events. Known to be fun, undemanding, and perfect for customization / personalization, cruiser bikes are one of the iconic foundations of the American motorcycle scene. Popular models on Motorcycles on Autotrader include the Honda Rebel, Shadow, and Fury. Riders with a preference for Harley's search for the Sportster and V-Rod. Another popular option is the Yamaha VMax.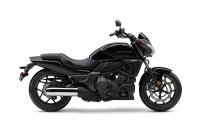 5 Motorcycles You Don't Have to Shift
Most riders prefer to do the shifting themselves, but there are a few options if you want to let the bike do the work.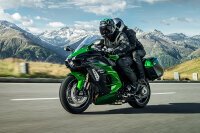 5 Significant New Motorcycles Arriving This Spring
These are the five hottest motorcycles to get your wheels spinning in 2018.
Buying a Motorcycle: What Size Is Best?
Buying your first motorcycle: What should you look for besides displacement and curb weight?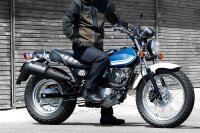 6 New Motorcycles for New Riders
These new motorcycles might be less intimidating and more affordable than you thought.
More Motorcycle News & Article Categories:
Related Cruiser Motorcycles
Advertisement
Advertisement