‹ Go back
Get More Money For Your Used Motorcycle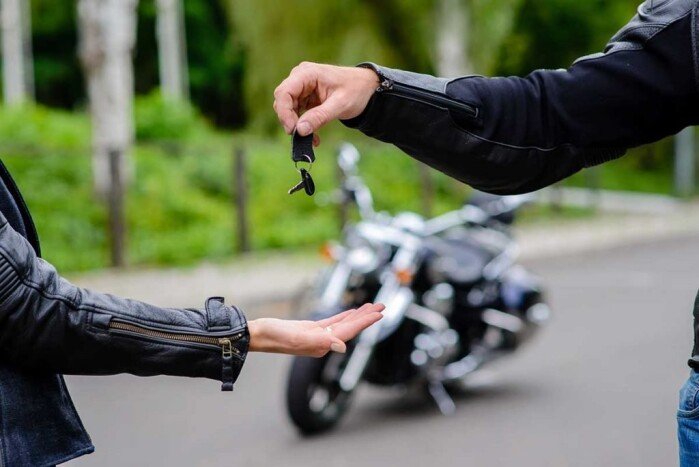 Author: Clint Lawrence, founder of Motorcycle Shippers
Want to get more money for your used motorcycle? Keep these sales tips in mind.
We've all experienced the moment when the thought first enters our mind: Should I sell my motorcycle? Maybe you're ready for an upgrade, or maybe you just don't have enough garage space for your second bike anymore. But no matter the reason, selling your bike is a big decision—especially if you're as passionate about riding as we are.
You've probably already heard the statistics on motorcycle sales, which peaked at around 700,000 in 2006 and have been skidding ever since. In 2016, riders bought around 370,000 new bikes, about half the amount they did 10 years earlier. To entice new bike enthusiasts, manufacturers are touting less expensive bikes, with Harley famously promoting "nine bikes for less than $12,000."
Given the current market, what should riders do when they decide it's time to sell their bike?
First, breathe a sigh of relief, because it's not all doom and gloom. A recent Foremost Insurance study found that nearly half of the motorcycle owners surveyed planned on purchasing another bike within the next two years—and that's good news when you're in the market to sell. Harley CEO Matthew Levatich has called used motorcycles "a great entry-point" for new riders and those coveted millennial motorcycle enthusiasts.
When it does come time to sell, use these tips to maximize the value you get for your used motorcycle—no matter the market.
Get your motorcycle in top shape
Cleaning your ride might sound obvious, but it's crucial to commanding the best price from prospective buyers. Forego a typical wipe-down in favor of a deep cleaning, paying attention to often-overlooked areas: grime under your seat, surface rust clinging to metal or chrome, buildup around your battery and more.
Some other tune-up tips:
If your bike could use some touchups, make sure the paint color matches as closely as possible. Otherwise, it could be a detriment rather than a selling point.
Check your motorcycle against the Motorcycle Safety Foundation's safety checklist—and include it with your sales paperwork.
Make sure your bike is running properly, and capture it in your sales video. (More on that below.)
Make sure you do all the above before taking the photos for your listing. You'd be surprised how much high-quality product photos can build trust and influence a buying decision.
Organize your service history records
Savvy buyers will undoubtedly ask for service history records—and if they don't, they're likely not serious about buying. Likewise, having all your documents ready will show buyers you're serious about the sale. Minimize back-and-forth and maximize your sale prospects by gathering your service history records before listing your bike.
If you're meeting the buyer in person, consider bringing your records in an organizer. If you're communicating online only, scan and upload your documents to a folder on Dropbox or Google Drive and then simply share the link on your listing. With this detail, you're sure to impress your prospective buyers by showing them all the ways you've meticulously cared for your motorcycle over the years.
Include (or chase down) an original owner's manual
Many buyers want to see the original owner's manual when deciding whether to pull the trigger. If you have lost the original or in any case simply don't have one, consider purchasing one on eBay, which has a surprising number of originals at good prices.
Get savvy with your marketing
Because your listing's content largely determines who will find it, it's crucial to apply online marketing best practices. (Don't worry; you don't have to be a digital influencer to implement them.) Give your listing a title that's descriptive but also general enough to show up in a variety of related searches. Take a look at the tags other listings are using and make sure yours uses them, too. And be sure that your description answers these common questions honestly:
How long have you owned the bike?
Has it had any factory recalls?
What's the status of the title and registration?
What modifications, if any, have you made? (More on that later)
How often do you get maintenance? Who handles your maintenance and repairs?
Round out your online ad with high-quality images and video. (If you think a video isn't really necessary, consider this statistic: 73% of consumers are more likely to buy after watching a video about the item being sold.)
Your first image will likely show up as a thumbnail for mobile shoppers, so be mindful about snapping a shot that makes sense for that format. Use natural lighting when possible, take shots from many angles and choose a neutral or de-cluttered background so your motorcycle is what stands out. For the video, hold your smartphone horizontally and capture crucial details like the look and sound of your motorcycle starting up.
Document and tout your customizations
According to Foremost Insurance's Motorcycle Market Facts Study, 33% of owners put $100 or more into customizing their bikes, with the average amount weighing in at well over $3,000. If those customizations improve performance or have wide appeal, that could be a good thing for your sale. If they're unique or only appeal to someone with very particular tastes, keep that in mind when pricing your motorcycle.
Because customizations can have a major impact on your bike's value, secure a preliminary sale screening to assess its real worth. Like your other documentation, this paperwork should ease a buyer's mind and show them you're ready to sell. If you still have the original components that you replaced, include those to sweeten the deal for your buyer.
Take a hard look at your accessories
The reality is that you might get more for your accessories selling them separately than including them in your motorcycle sale itself. Do your research and make the smart choice about whether you'll wind up with more in your wallet if you sell your accessories on their own or with your bike.
Offer to ship the motorcycle to the buyer
With the rise of ecommerce, today's shoppers are less hesitant about making major purchases online. Although it's always important to keep your eyes wide open when you're not dealing locally, opening up sales to out-of-state riders can also significantly boost your chances of finding the right buyer. If you're open to nationwide buyers, consider offering to ship the motorcycle to its new owner.
At first glance, this may sound prohibitively expensive, especially if the buyer is a thousand miles away. But with the right shipping partner, transporting your used motorcycle can be surprisingly affordable—and a key perk that seals the deal.
If you're offering to ship your motorcycle to the buyer, be smart. Get a free transparent quote so you know exactly how much it will cost to get your former ride from Point A to Point B. Consider wrapping that cost into the price tag of your bike so that it's a win-win for you and the new owner.
Published Jan 7th, 2019
More Motorcycle News & Article Categories:
Related Articles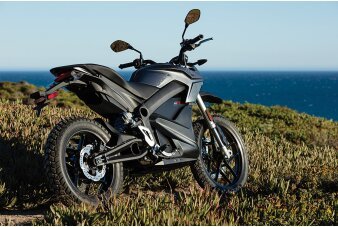 Zero's latest electric dual sport motorcycle makes its case for space in the garage.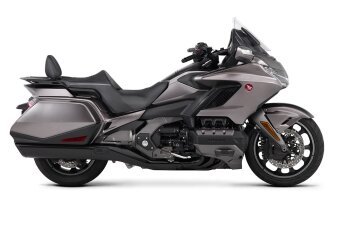 Honda redesigns its Gold Wing from the ground up for 2018
Related Motorcycles
×
Get More Money For Your Used Motorcycle