‹ Go back
Here's What It's like to Ride an Electric Motorcycle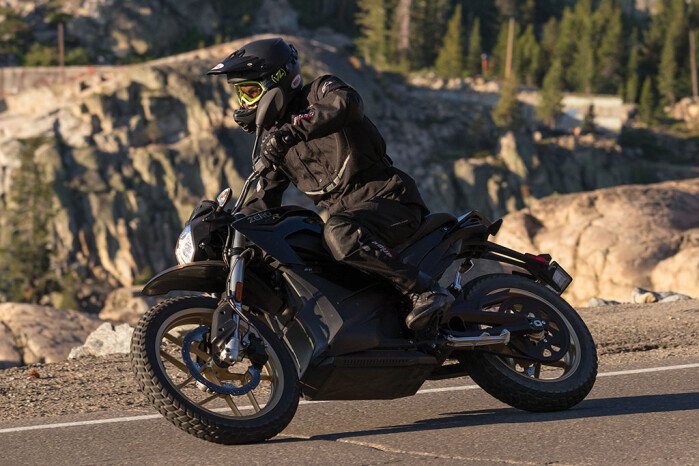 Author: Eric Brandt
We hear a lot about electrification being the seemingly imminent future of cars, but what about motorcycles? Electric motorcycles have been making headlines more than usual lately thanks to Harley-Davidson announcing the pricing and some of the specifications of the LiveWire, the brand's first electric motorcycle. However, there is already a handful of electric motorcycles on the market right now and they offer a riding experience that's both familiar and totally new.
One such electric bike is the Zero DSR, which I was recently able to spend some time with. The DSR is the high-performance dual-sport bike in Zero's lineup of all-electric motorcycles. My tester was a 2018 model equipped with the charge tank option making it compatible with Level 2 and 3 chargers rather than just the standard Level 1 charger that plugs into any outlet.
This was my first experience with an electric motorcycle and I wasn't really sure what to expect. I knew not shifting would be weird and take some getting used to. I thought I would miss that since manual shifting is normally such an integrated part of the motorcycling experience, but I was surprised how quickly I got used to the twist-and-go nature of the bike and how much I liked it.
The Zero DSR I rode has a few different riding modes which significantly change the character of the bike. There's Eco mode, which is exactly what it sounds like -- the standard riding mode that conserves battery allowing you maximum range. Eco mode turns up the regenerative braking, makes the 116 lb-ft of torque (which is more than a Suzuki Hayabusa) come on gradually, and restricts your top speed to 70 mph.
When things really get interesting is when you switch to Sport mode. Sport mode makes the DSR a serious high-performance bike with instant gobs of torque at the twist of the throttle and no top-speed restriction (at least not that I found). There's also a custom mode allowing you to customize a ride mode to your liking through the Zero mobile app.
The acceleration of the Zero DSR in sport mode was stunning. The same instant torque delivery that people love about electric cars is alive and well in electric motorcycles. When you ride an electric motorcycle for the first time, I strongly recommend using its standard or eco mode first before daring to try sport mode. It's good to get a feel for the electric 2-wheeled experience for a little while before unleashing its maximum capabilities.
Zero markets the DSR as a dual-sport bike with some off-road chops, but I didn't do much off-roading in my time with it. The main reason for that is because there isn't a lot of good off-roading close enough to where I live to really test its abilities. Therein lies one of the issues with electric bikes. If I were to try some more serious off-roading with it, it would require trailering it somewhere. On a gas-powered dual sport, you don't have the range anxiety of an EV and you can ride wherever the good trails are without worrying about running out of battery.
Speaking of range anxiety, I was actually impressed by how much that wasn't an issue in normal street riding. The DSR ended up being a fantastic city bike since anywhere you go in the city is close enough to not have to worry about range. The highway is a different story, however. The most I tested the DSR's range was on a round trip of about 70 miles of mostly highway riding. I used Eco mode on the way to my destination and Sport mode on the way back since being limited at 70 mph on a highway where the speed limit is 70 was a bit of a challenge. I made it with about 15 percent of battery to spare and was pleased with the accuracy of the claimed range of 163 miles in the city, 78 miles on the highway, and 105 miles combined.
For charging, I just used a regular wall outlet and getting a full charge overnight was no problem. A faster charger would have been nice, but if I were to own a Zero, I think I would skip the charge tank option. I think the speed of a full charge overnight is good enough for the needs of most riders unless you're really covering a lot of miles daily, in which case, an electric bike might not be for you.
The electric motorcycle experience is one that I think every motorcyclist should be open to. You might miss the rumble of your V-twin or the rev of your inline four, but the thrill of the instant torque of an electric motorcycle isn't quite like anything you can get from a gas engine. It might not be for everyone, but I think it's at least worth a shot for anyone who loves to ride.
Published Mar 22nd, 2019
More Motorcycle News & Article Categories:
Related Articles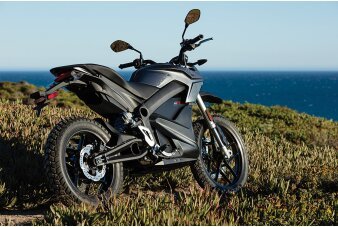 Zero's latest electric dual sport motorcycle makes its case for space in the garage.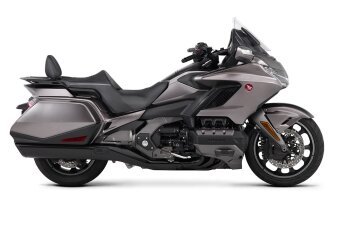 Honda redesigns its Gold Wing from the ground up for 2018
Related Motorcycles
×
Here's What It's Like To Ride An Electric Motorcycle