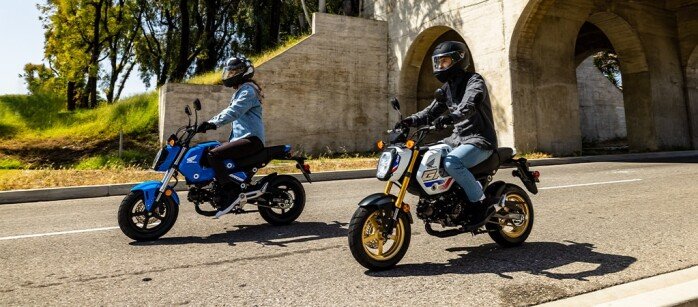 Table of Contents
Honda Grom History and Overview
Honda Grom for Sale
Honda Grom Features
Honda Grom Specifications
Honda Grom MPG
Honda Grom Price
Honda Grom Top Speed
Honda Grom Colors
Honda Grom Warranty
Honda Grom Problems
Honda Grom Maintenance Schedule
Honda Grom Custom Modifications
Honda Grom Accessories
Honda Grom Parts
Frequently Asked Questions About the Honda Grom
Honda Grom History and Overview
First introduced to the U.S. in 2014, the Honda Grom, also called MX125 in Europe and East Asia, has become one of the most popular MiniMoto bikes due to its easy handling, low cost, and reliability. The Grom combines standard motorcycle functionality with Honda's engine reliability for a friendly but peppy riding experience. Some have confused the Grom as a scooter, but that would be selling this bike short. Unlike most scooters that have a continuous variable transmission (CVT) and use "twist and go" throttle, the Grom has five shiftable gears.
The 2022 model received a design facelift by allowing the body panels to be removed, and the transmission was upgraded from four speeds to five. The instrumental panel is very clear and compact, displaying multiple data points into a small space. In typical Honda fashion, the build quality is high, and they use top-notch materials. Detractors of the Grom will cite its small size, height, and short wheelbase, which may stunt good riding habits once you upgrade to a larger bike. The consensus from reviews is that the Grom is best suited for beginner riders or a novelty bike for experienced riders.
Honda Grom for Sale
2021 - Due to the pandemic, there was not a 2021 model year for the Honda Grom
Honda Grom Features
Reliable, air-cooled fuel-injected engine
Five-gear transmission
30-inch low seat height allows rider to be flat footed when stopped
LED projector-style headlight
Hydraulic disc brakes with optional ABS brakes
Two passenger seating
10-spoke wheels
Digital LCD instrument panel including a gear and fuel indicators
Built-in handlebar steering lock
Honda Grom Specifications
Model ID: Grom 125 (Grom125A with ABS)
Model years: 2014 - Present
Engine type: 123.9cc air-cooled single-cylinder four-stroke
Bore and Stroke: 50mm x 63.1mm
Compression Ratio: 10:1
Induction: PGM-FI with automatic enrichment
Ignition: Electronic
Valve Train: SOHC; two valves per cylinder
Transmission: Five-speed. Final drive 15T/38T chain.
Front suspension: 31mm telescopic inverted fork; 3.9 inches of travel
Rear suspension: Single shock with steel box-section swingarm; 4.1 inches of travel
Brakes: Front, single 220mm disc with hydraulic dual-piston caliper; Rear, Single 190mm disc with hydraulic single piston caliper
Tires: Front, 120/70-12; Rear, 130/70-12
Seat height: 30 inches
Wheelbase: 47.2 inches
Fuel tank capacity: 1.59 gallons
Curb weight: 223 lbs (Grom), 234 lbs (Grom ABS).
Maximum weight capacity: 309 lbs (140 kg)
Minimum ground clearance: 7.1 inches
Dimensions: 69.3 inches long, 28.3 inches wide, 40 inches height
Recommended service intervals: First service at 600 miles, oil change every 2,500, valve inspections every 15,000 miles. Honda recommends SAE 10W-30 oil.
Source:
Honda Grom manual
Honda Grom MPG
Honda Grom fuel efficiency:
Honda states the Grom can reach 134 mpg although owners regularly report an average of around 125 per gallon under real-world conditions. We've heard claims of some owners reaching up to 155 mpg, but we haven't been able to independently verify that number.
Honda Grom Price
Honda Grom New Price:
The base MSRP of a 2022 Honda Grom is $3,399.
Honda Grom ABS New Price:
The base MSRP of a 2022 Honda Grom ABS is $3,599.
MSRP excludes a destination charge of $200 and freight surcharge of $100.
Used Honda Grom Price:
Due to high demand, the Honda Grom has retained its resale value and you will find a used Grom sells for between $2,500 to $3,300.
Can you find a Honda Grom for sale under $2,000? It's possible, but you must be willing to wait, and chances are that it won't be for sale near you.
Honda Grom Top Speed
The top speed of a stock Honda Grom is between 58 and 62 mph. Your actual top speed will vary depending on the driver's weight.
Honda Grom Colors
There are four color combinations available for the 2022 Honda Grom.
Matte Black Metallic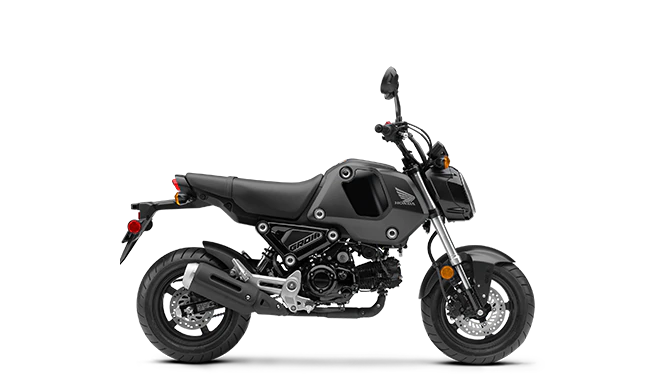 Pearl White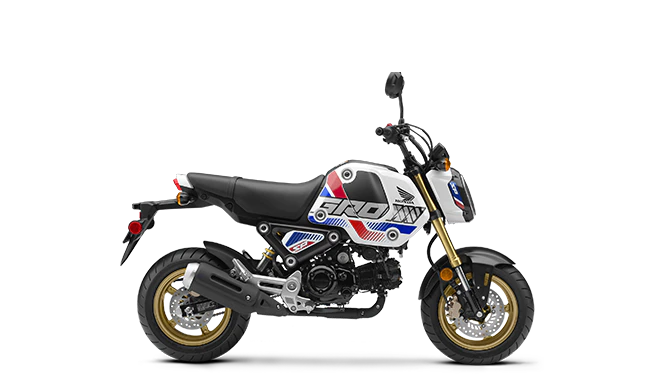 Queen Bee Yellow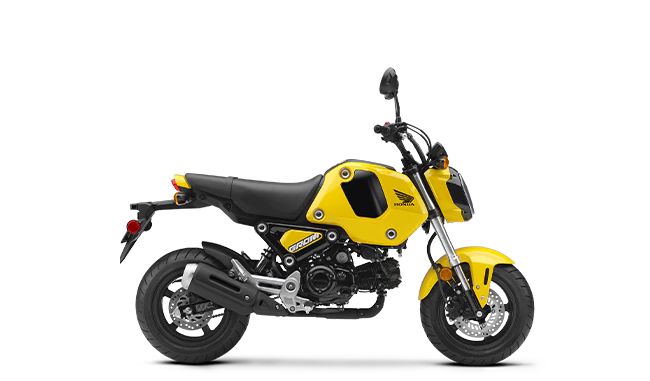 Candy Blue (only color choice for the ABS version)
Honda Grom Warranty
A new Honda Grom includes a 1-year transferable, unlimited-mileage limited warranty.
Optional Extended HondaCare Protection Plan® Pricing and Cost
| | | | | | |
| --- | --- | --- | --- | --- | --- |
| Without Roadside Assistance | $320 | $370 | $440 | $530 | $670 |
| With 24/7 Roadside Assistance | $370 | $440 | $530 | $630 | $790 |
Source:
Honda Scooter Protection Plan
Honda Grom Problems
These are some common problems users have reported with older model years of Honda Grom.
Some 2022 model year owners have reported odd transmission sounds and difficulty shifting into neutral, but these issues are the exception and not the rule.
2013 – 2015 model years were known to experience fuel pump failures due to a resin bracket swelling inside the fuel pump. Honda recalled almost 18,000 Groms made during this time.
2020 – 2021 model years were known for having dim reflectors. If you have one of these used models and think your reflectors aren't bright enough, take it to your nearest Honda dealer.
Other owners have reported problems with the throttle cable, front-wheel bearing noise, chain loosening over time, issues with the main shaft bearing and difficulty shifting from first to second gear.
Corrosion can occur on the frame, gas tank, and bike chain.
Honda Grom Maintenance Schedule
Honda recommends the following items should be replaced at the following mileage increments. Please note that this is not a comprehensive maintenance schedule like that found in the Honda Grom's owner manual. Honda recommends using SAE 10W-30 oil in the Grom.
Item to Replace
Mileage Frequency
 
600
4,000
8,000
12,000
16,000
20,000
24,000
Air Cleaner
Spark Plug
Engine Oil
Engine Oil Filter
Honda Grom Custom Modifications
This video provides a great overview of some performance modifications you might consider for your 2022 Honda Grom.
Popular Honda Grom mods include:
Exhaust
Air Intake
Airfuel / Programmers
Stiffer Forks
Rear Fender Eliminator
Handbrake
If you're looking for additional performance, stunt, and aesthetic modifications for a 2018 – 2019 Honda Grom, check out this video.
Honda Grom Accessories
Here are some of the popular and useful accessories Honda Grom owners have bought that you might want to consider as well. Some owners also invest in security accessories given how light the Grom is, which makes it more susceptible to being stolen.
Utility sidecar (Industrial Moto)
Passenger sidecar (Industrial Moto)
Heated grips
Mobile Phone Holder Kit
GPS tracking system
Cover
Honda Grom Parts
Maybe a Honda Grom Dealer isn't located near you? If so, then check out these online retailers for Honda Grom parts, accessories, and modifications.
Published Mar 9th, 2022
Honda Grom Frequently Asked Questions
More Motorcycle News & Article Categories:
Related Articles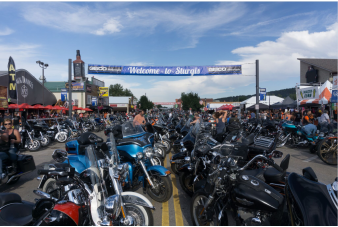 A trip to motorcycling's biggest gathering can be great. Or horrifying. Or both.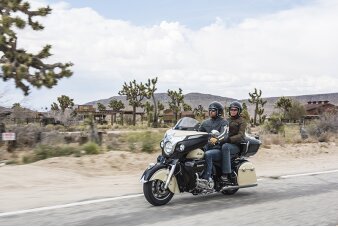 Look out, Electra Glide. The 2017 Indian Roadmaster is on your trail, and it's a luxurious, comfortable ride.
×
2022 Honda Grom Buying Guide