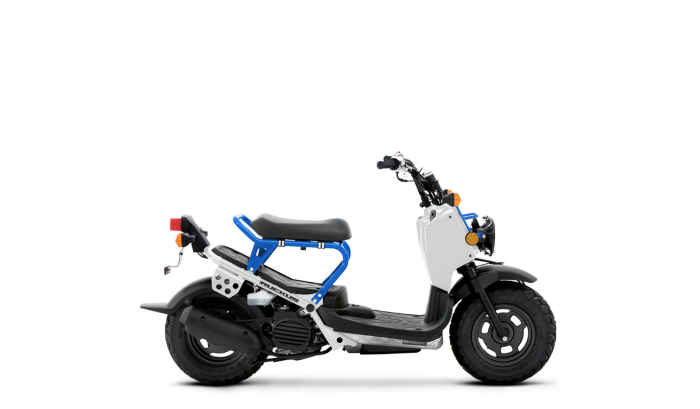 Table of Contents
Honda Ruckus History and Overview
Honda Ruckus Features
Honda Ruckus Specifications
Honda Ruckus MPG, Fuel Capacity and Fuel Type
Honda Ruckus Price
Honda Ruckus for Sale
Honda Ruckus Top Speed
Honda Ruckus Colors
Honda Ruckus Warranty
5 Reasons Why You Should Buy a Honda Ruckus
Common Problems with a Honda Ruckus
Honda Ruckus Custom Modifications and Accessories
Frequently Asked Questions About the Honda Ruckus
Honda Ruckus History and Overview
First introduced to the U.S. market in 2003, the Honda Ruckus, also called The Zoomer in other countries, has attracted an almost cult-like following by scooter owners and enthusiasts. The Ruckus combines a rugged, minimalistic styling with Honda's engine reliability for a compact but fun experience. It is a small, spunky scooter powered by the same liquid-cooled 49cc engine also found in Honda's Metropolitan scooter. If your commuting needs are going to be limited to local, non-highway roads, the Ruckus should suit you just fine. If there is a knock on the Ruckus, besides the lack of enclosed storage space and no fuel gauge, we must take issue with the fact that Honda has never created a 150cc version of this little scooter.
Over the years, the Ruckus' unisex design has remained relatively unchanged, which is another reason why it's so popular with both male and female scooter owners. Although Honda claims the Ruckus can earn 114 miles per gallon, owners have reported logging 75 to 100 mpg under real-world conditions. Lastly, if modifying your Ruckus is something you wish to do, you'll be more than happy with the wide number of aftermarket mod options available.
Honda Ruckus Features
Reliable, liquid-cooled engine
One-speed automatic transmission
No shifting required, not even for parking or neutral
Rugged, stripped-down minimalistic style
Push-button electric starter and backup kick starter
Electric choke for cold weather starts
Oversized tires
Dual 35-watt headlights
Front and rear turn signals
Left and right rear-view mirrors
Tough tubular frame
Small, open-air storage located under the seat
Parking brake
Analog speedometer
Low fuel warning light (illuminates with 0.25 gallons left)
Helmet holder
Honda Ruckus Specifications
Model ID: NPS50
Model years: 2003 - Present. Due to the pandemic, there was no 2021 model year.
Engine type: 49cc liquid-cooled single-cylinder four-stroke
Bore and Stroke: 37.8mm x 44mm
Compression Ratio: 11.9:1
Induction: 18mm constant velocity (CV) carburetor with automatic choke
Ignition: CD
Transmission: Automatic V-Matic ® belt drive
Front suspension: Twin-downtube fork; 1.9 inches of travel
Rear suspension: Single shock; 2.6 inches of travel
Brakes: Drum, front, and rear
Tires: Front - 120/90 R10; Rear – 130/90 R10
Seat height: 28.9 inches
Wheelbase: 49.8 inches
Fuel tank capacity: 1.3 gallons
Miles per Gallon (MPG): 114 mpg
Curb weight: 194 pounds with a full tank of gas
Maximum weight capacity: 220 lbs
Ground clearance: 5.7 inches
Dimensions: 73.2 inches long, 28.9 inches wide, 40.4 inches tall
Recommended service intervals: First service at 600 miles, oil change every 2,500, valve inspections every 15,000 miles
Source:
Honda Ruckus Specifications
, Honda Ruckus
manual
Honda Ruckus MPG, Fuel Capacity and Fuel Type
Honda Ruckus fuel efficiency:
Honda states the Ruckus can earn 114 miles per gallon, but owners report averaging 75-100mpg under real-world conditions. The Ruckus has a fuel capacity of 1.3 gallons and Honda recommends you use regular, unleaded gasoline.
Honda Ruckus Price
New Ruckus Price:
The base MSRP of a new 2023 Honda Ruckus is $2,899, an increase of $100 from 2022's MSRP price. This MSRP does not include tax, license, registration, a $200 destination charge, a $100 freight charge and any dealer installed options. Dealer prices may vary.
Used Ruckus Prices:
The Honda Ruckus is a scooter that has held its value, and you will be hard pressed to find one for less than $2,500. The pandemic has caused the value of used mopeds and scooters to increase and with the Ruckus in high demand, their value has been at a premium.
Honda Ruckus for Sale
New
Used
Find a Honda Ruckus dealer near you.
Honda Ruckus Top Speed
How fast is the Honda Ruckus?
The top speed of a Honda Ruckus is between 35 and 40 mph. Your actual top speed will vary depending on the driver's weight.
Honda Ruckus Colors
There are three color combinations available for the Honda Ruckus.
White/Metallic Blue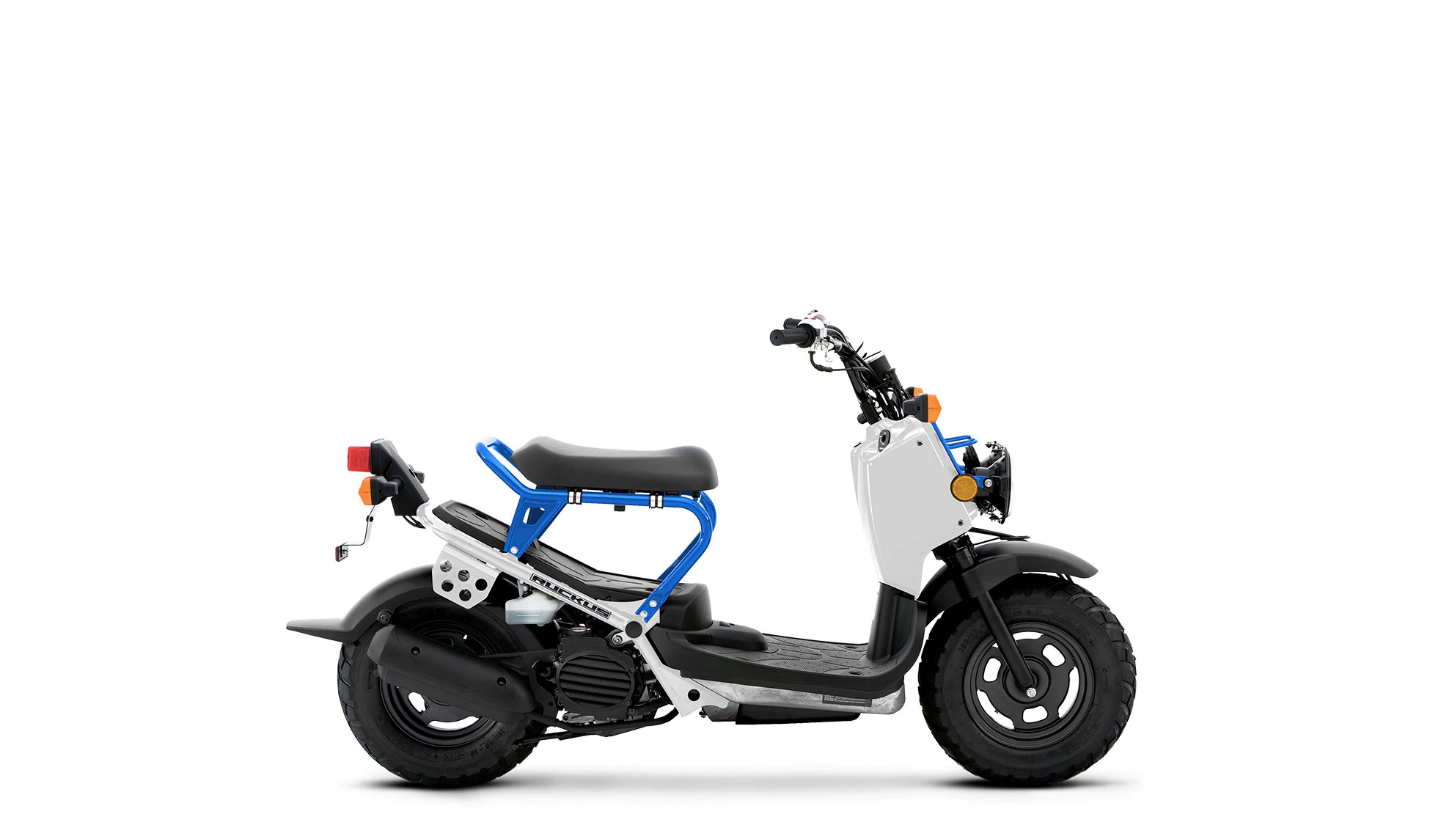 Gray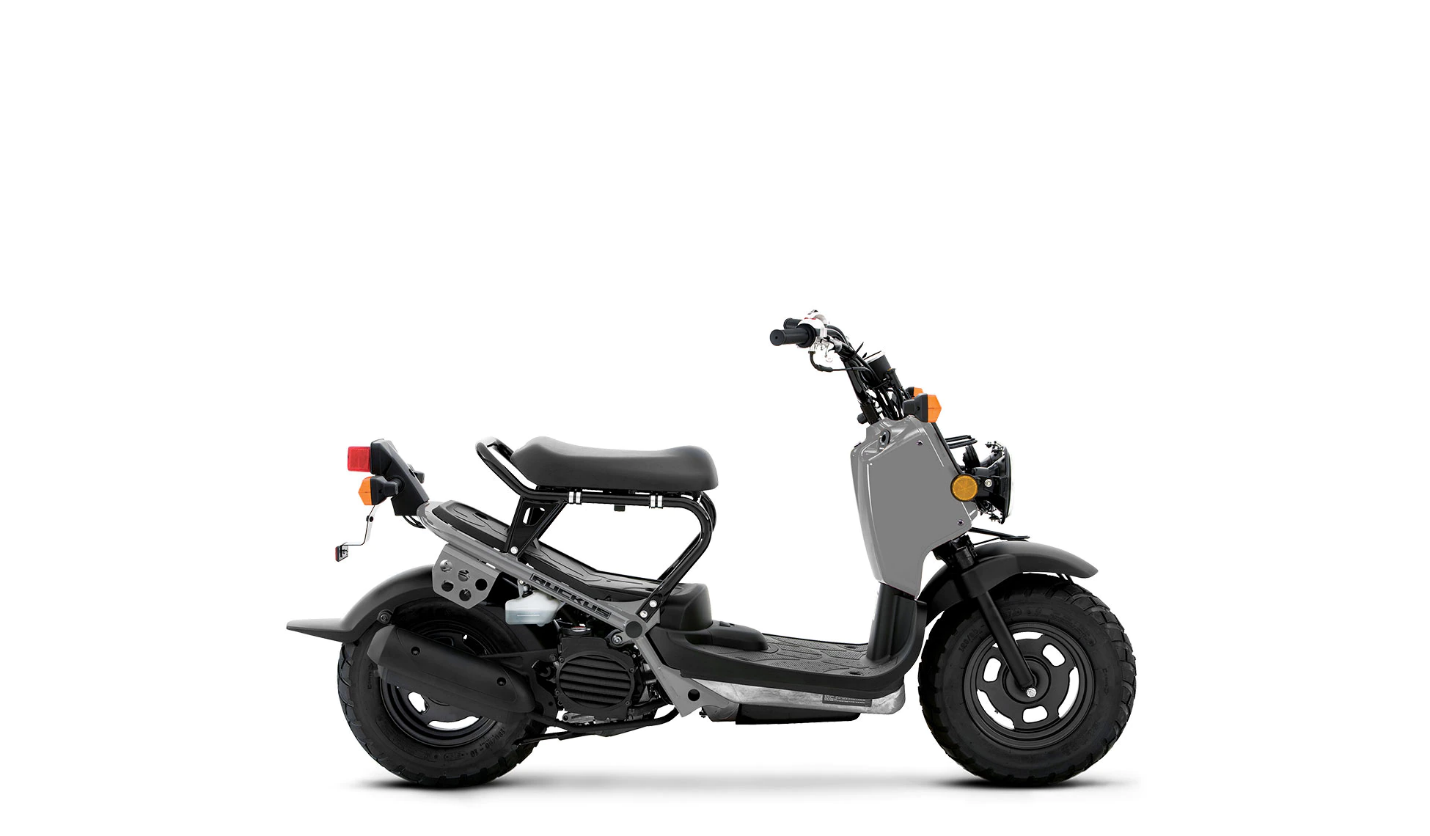 Midnight Blue/Tan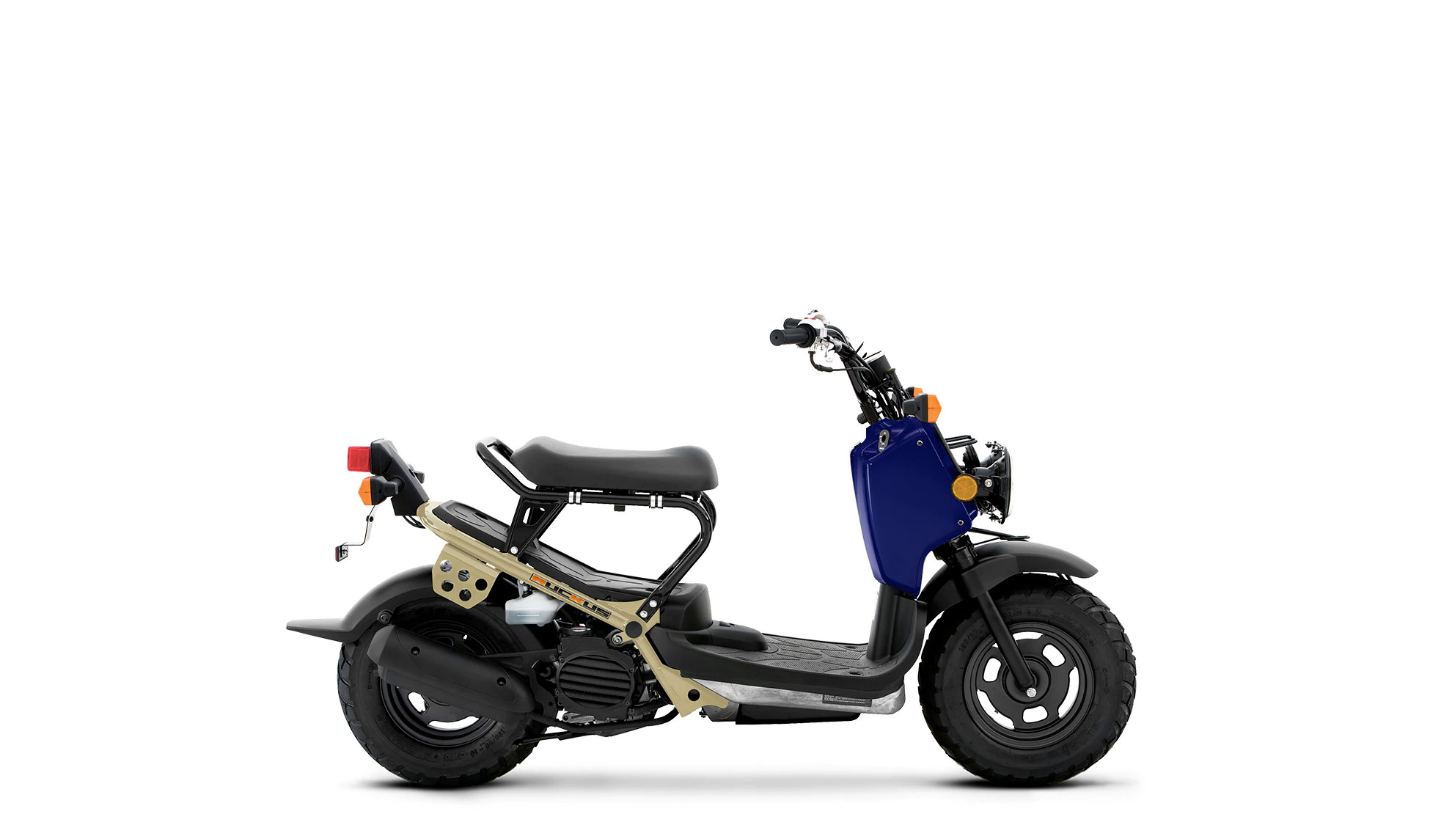 Honda Ruckus Warranty
1-year transferable, unlimited-mileage limited warranty coverage:
Fuel System - Fuel Injection Control, Module, Fuel Injectors, Carburetors, Fuel Pump
Electrical - Ignition Coils, Alternator, Regulator/Rectifier, Engine Control Module
Cooling System – Radiator, Water Pump, Thermostat, Cooling Fans
Engine – Transmission, Crankshaft, Cylinder Heads, Pistons, Camshafts, Cylinders
Brakes – Calipers, Reservoirs, Anti-lock Control Module
Exhaust – Muffler, Exhaust Pipe, Variable Exhaust Control
Chassis – Forks, Shocks, Swingarm, Frame
Optional Extended HondaCare Protection Plan® Pricing and Cost
| | | | | | |
| --- | --- | --- | --- | --- | --- |
| Without Roadside Assistance | $320 | $370 | $440 | $530 | $670 |
| With 24/7 Roadside Assistance | $370 | $440 | $530 | $630 | $790 |
Source:
Honda Scooter Protection Plan
5 Reasons Why You Should Buy a Honda Ruckus
Rough and tumble styling combined with a minimalistic, stripped-down unique design.

What can we say? The cool factor is off the charts for the Ruckus. There is just enough swagger with this pint-sized moped which says, "I could go off-road if I wanted to."

Honda's reliable, liquid-cooled engine.

Reliability is a hallmark of all Honda engines from trucks, cars, lawnmowers, and scooters.

Consistently high fuel economy.

If saving money on gas is high on your criteria list, the Ruckus will routinely return around 100 miles per gallon.

A plethora of aftermarket modification parts and add-ons.

There are tons of mods with which you can customize your Ruckus with. If you're more of a stock scooter owner, that's OK too.

Most U.S. states only require a standard driver's license to drive a Ruckus (no motorcycle license required).

Generally, scooters over 50cc require the driver to have a special motorcycle license, while scooters with engines of 49cc or less do not require one. Check with your state's DMV for the laws and regulations as they apply to your scooter's engine size.
Common Problems with a Honda Ruckus
These are some common problems users have reported with their Honda Ruckus:
If you notice a ticking noise at top-end speeds, the valve shims may need to be replaced.
Motors tend to throw the bearing around the 10k – 15k mark.
The 2003 – 2005 model years were known for crankshaft bearing problems. Since 2006, the Ruckus has been very reliable.
Pre-2005 models were known for their lack of engine ventilation.
If the air filter isn't perfectly fitted, the Ruckus may bog down at lower speeds.
If you let the Ruckus sit for an extended period, you may have to clean your carburetors.
Fuel pump problems, especially when the scooter is not driven regularly.
Owners who live in colder climates have reported stalling issues and rough running engines, most likely due to the carburetor running lean with dense, cold air and/or the water-cooled engine needing time to warm up.
The drive belt to the rear wheel can become mis-aligned resulting in striking the inside of the housing.
If a variator with weights is installed improperly, when tightened, the original crankshaft can be damaged resulting in the entire crankshaft having to be replaced (an approximately $1,100 repair).
Honda Ruckus Custom Modifications and Accessories
These are some of the more popular "mods" and accessories Honda Ruckus owners have added to their scooters:
Under-seat storage compartment or saddlebag
Adjustable seat kit
Sidecar kit
Stretch kit
16mm or 26mm exhaust modification
GY6A or GY6B 150cc motor swap
Titanium performance valves
Custom headlights and taillights
Front forks and performance shocks
Custom handlebars
Wheels (wide or color wheels, etc.)
Digital tachometer
Performance CDI box
CVT transmission kit
Performance pod air filter kit with jets
20mm carburetor kit
58cc big bore kit
Hidden GPS tracker (aka budget Lojack)
Mobile phone mount
USB charger
Foot pegs
LED-lit license plate holder
Published Jan 5th, 2022
Frequently Asked Questions About the Honda Ruckus
More Motorcycle News & Article Categories:
Related Articles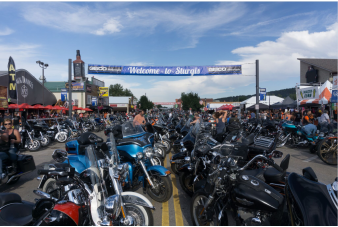 A trip to motorcycling's biggest gathering can be great. Or horrifying. Or both.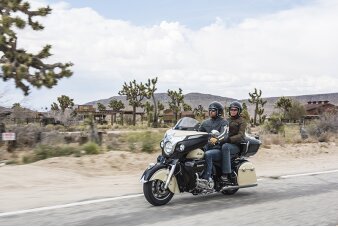 Look out, Electra Glide. The 2017 Indian Roadmaster is on your trail, and it's a luxurious, comfortable ride.
×
Honda Ruckus Buying Guide