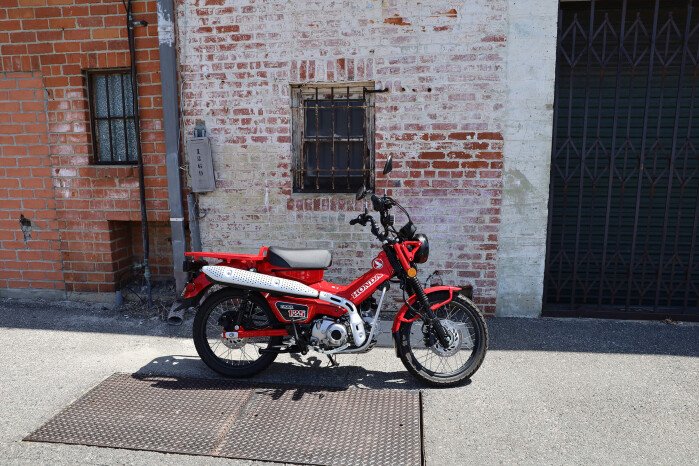 Table of Contents
Honda Trail 125 History and Overview
The Honda Trail 125 is a modern refresh on one of Honda's most iconic and classic motorcycles and given its long running production dating back to the 1960's, you could argue it is the Porsche 911 of motorcycles; after all, variations of the Trail "CT" series, namely the Trail 90 and Trail 110, have been in production nearly 60 years and counting. Millions of Trail motorcycles have been sold worldwide since the CT debuted in 1964 which are known for their utilitarian practicality and ability to seamlessly handle both paved and off-road conditions with ease.
Credit Honda's engineers for ensuring the Trail bike could handle all sorts of outdoor conditions. One example of that design approach that the 125 still shares with its predecessors is the placement of the engine and air intake, which allows Trail motorcycles to pass more easily through shallow rivers and streams without stalling out. This exemplifies why Trail motorcycles were often popular with farmers, hunters, fishermen, outdoorsmen, and campers. The Trail 125's 7-horsepower engine has also been known for its consistent design and reliability; this is the same engine that Honda uses in the Grom, the Monkey, and the Super Cub. The low-end power of this little bike can come in very handy on trails.
Before the CT series was discontinued in the U.S., Honda stated that over 725,000 units were sold in the U.S. alone. In 2021, the Trail 125 made a triumphant return to the U.S. with much fanfare from critics as well as past and present owners of this beloved adventure bike. Known as the CT125 Hunter Cub in Asia, the American version shares the same ruggedness and simplicity as its Asian cousin. With its stripped-down, rugged appeal many have argued that the Trail 125 was the original adventure motorcycle, and we'd have to agree with them.
What's new for 2022? Nothing, except a slight price hike. The colors, specs, and features are completely the same between both the 2021 and 2022 model years. We think Honda's leadership knew that they shouldn't change a proven winner and we're glad they didn't.
Honda Trail 125 for Sale
Honda Trail 125 Features
Reliable, air-cooled fuel-injected engine
Four-speed, semi-automatic transmission
Upswept exhaust and intake
Digital instrument panel
Under seat fuel tank
Cargo rack
Engine skid plate
Centerstand
Available only in one trim
LED lighting front and back
Hydraulic brakes, front and back
Reinforced steel backbone chassis
Built-in handlebar steering lock
Helmet holders under seat
Single rider seat
Kick start and electric start
Available in only one color
Source:
Honda official site
Honda Trail 125 Specifications
Model ID: CT125AM
Model years: 2021 – Present
Engine: 124.9cc air-cooled single-cylinder four-stroke
Bore and Stroke: 52.4mm x 57.9mm
Compression Ratio: 9.3:1
Induction: PGM-FI with automatic enrichment
Ignition: Full transistorized
Valve train: SOHC; two valves per cylinder
Drive train: Four-speed semi-automatic
Clutch: Automatic centrifugal
Final drive: #420 Chain; 14T/39T
Front suspension: 27mm telescopic fork; 3.9 inches of travel
Rear suspension: Twin shock; 3.4 inches of travel
Length: 77.2 inches
Width: 31.7 inches
Brakes: Front, single 220mm hydraulic disc; ABS. Rear, single 220mm hydraulic disc
Tires: Front, 80/90-17; Rear, 80/90-17
Wheelbase: 49.4 inches
Seat height: 31.5 inches
Rake: 27
Trail: 3.1 inches
Curb weight: 259 pounds (with a full tank)
Maximum weight capacity: 265 lbs
Source:
Honda Trail 125 manual
Honda Trail 125 MPG, Fuel Economy and Tank Size
Honda does not disclose an official miles per gallon for the Trail 125 but when you convert their stated MPG for the European model, you end up with a 158 mpg although owners have reported averaging around 110 - 115 miles per gallon under real-world conditions. The 125 has a 1.4-gallon fuel tank with a 0.3-gallon reserve. You should be able to travel approximately 154 miles on one tank of gas before the reserve kicks in. Honda recommends unleaded 86 octane gas or higher.
Honda Trail 125 Maintenance Schedule
Honda recommends the following service intervals for the 125: First oil change at 1,000 miles, and then changed every 6,400 miles afterwards. The spark plugs should be changed, and the engine oil strainer screen and engine oil filter should be cleaned every 12,800 miles. Honda recommends SAE 10W-30 oil. Refer to the owner's manual for the full maintenance schedule.
Honda Trail 125 Price
Honda Trail 125 New Price:
The base MSRP of a 2022 125 is $3,999. MSRP excludes a destination charge of $200 and freight surcharge of $100. Including all dealer fees, local tag and taxes, the out-the-door cost could end up being close to $4,900.
Used Honda Trail 125 Price:
Since 2022 is the 2nd year for the reintroduced 125, and because of the shortage of available inventory, used pricing is going to be equal to or even greater than the price of a new model. The 125 should retain their value for several years so if you buy a new one you should have no problem reselling it.
Honda Trail 125 Availability
Given the Honda CT series' storied history, it probably isn't a surprise that Honda was overwhelmed with consumer demand when the Trail 125 returned to showrooms in 2020-2021. Many dealers received more deposits than individual units Honda shipped them, which left dealers in a lurch and a lot of unhappy and unfulfilled customers. Those issues have been compounded by the pandemic's supply chain issues so you may still have trouble finding available inventory of a 2022 model near you.
Given the demand and short supply, we've heard consistent reports of wait times being three to six months. The 2022 models first started showing in dealer showrooms around April 2022. We have heard some reports of dealers charging up to $2,500 over MSRP in some areas of the country.
Honda Trail 125 Top Speed
The top speed of a stock Honda Trail 125 is between 50 and 55 mph. The 125 is not known for how fast it can go so if speed is a primary buying factor, the 125 might not be for you. Your actual top speed will vary depending on the driver's weight and road conditions.
Honda Trail 125 Color
There is only one-color option for the 2022 Honda Trail 125.
Red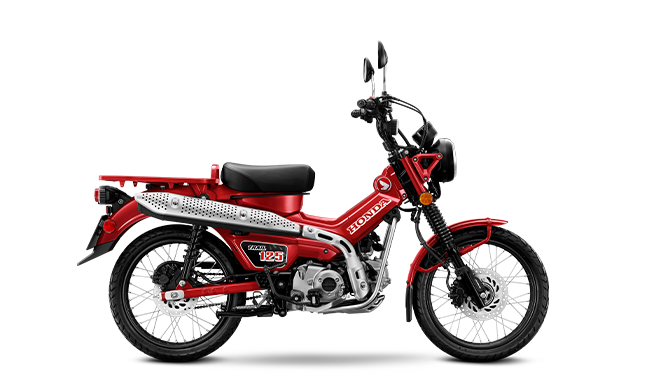 Honda Trail 125 Warranty
A new Honda Trail 125 includes a 1-year transferable, unlimited-mileage limited warranty.
Optional Extended HondaCare Protection Plan® Pricing and Cost
| | | | | | |
| --- | --- | --- | --- | --- | --- |
| Without Roadside Assistance | $320 | $370 | $440 | $530 | $670 |
| With 24/7 Roadside Assistance | $370 | $440 | $530 | $630 | $790 |
Source:
Honda Protection Plan
Reported Problems and Issues
Some Trail 125 owners have reported the following types of issues. In our research of various Trail 125 forums and online content, we could not find many pervasive and system issues plaguing owners.
A limited number of 2021 models faced a safety recall over the gearshift pedal arm not being properly assembled. This could cause the pedal to break off while the motorcycle was in use. A total of just under 2,200 units were impacted by this recall. Keep this in mind if you're thinking of buying a used 2021 125 model.
Issues with the throttle sticking. The fix is to adjust your throttle cables.
Other owners have wondered if the throttle has too much slack. The fix is to adjust your throttle cables.
Pros and Cons
Pros:
Nostalgic styling and design
Capable on street or off-road
Reliable engine
Good low-end power
Cons:
Not a speed demon
High demand, low available inventory
No clutch
Single rider only
Honda Trail 125 vs. Super Cub vs. Monkey
Between the two, the engine and the transmission are identical, while the Super Cub's rear brake is a mechanical drum. Suspension is very comparable with the Trail 125 having slightly more travel in the front, the fuel-tank capacity is slightly more, and ground clearance is higher than the Super Cub. The Trail 125 excels more in the low-end and mid-range power while the Super Cub has a higher top speed of around 65mph, which is 10 - 15mph faster than the 125.
The Super Cub is lighter than the Trail 125 by 21lbs and $200 less expensive. We also like the instrument panel on the Super Cub more than the 125. Both the Trail 125 and the Super Cub make up a large portion of Honda's total sales units each year so you can't go wrong with either option. Within Honda's motorcycle lineup, you may also want to consider the Monkey or Grom.
The Monkey is fuel-injected, geared more towards street riding, and is almost 20lbs lighter than the Trail 125. Some 125 owners have complained about how hard the seat is while Monkey owners rave about the comfort of their seat. The Monkey's transmission is a 5-speed while the Trail 125 is a semi-automatic and the Monkey is $200 more expensive at $4,199 MSRP. Both engines are the same size and braking and fuel capacity are comparable between the two. Our final take: the Monkey is fun and playful while the Trail 125 is more utilitarian.
Honda Trail 125 vs. Yamaha TW 200
If you're looking for a slightly larger and more powerful motorcycle, you may want to consider the Yamaha TW 200. The TW 200 has a larger engine, more suspension travel, costs more, has an actual clutch and can handle a wider range of off-road terrain than the Trail 125.
Honda Trail 125 Accessories
Here are some of the popular and useful accessories that you might want to consider.
Luggage rack
Wind Screen
Air horn
Mobile Phone Holder Kit
GPS tracking system
Cover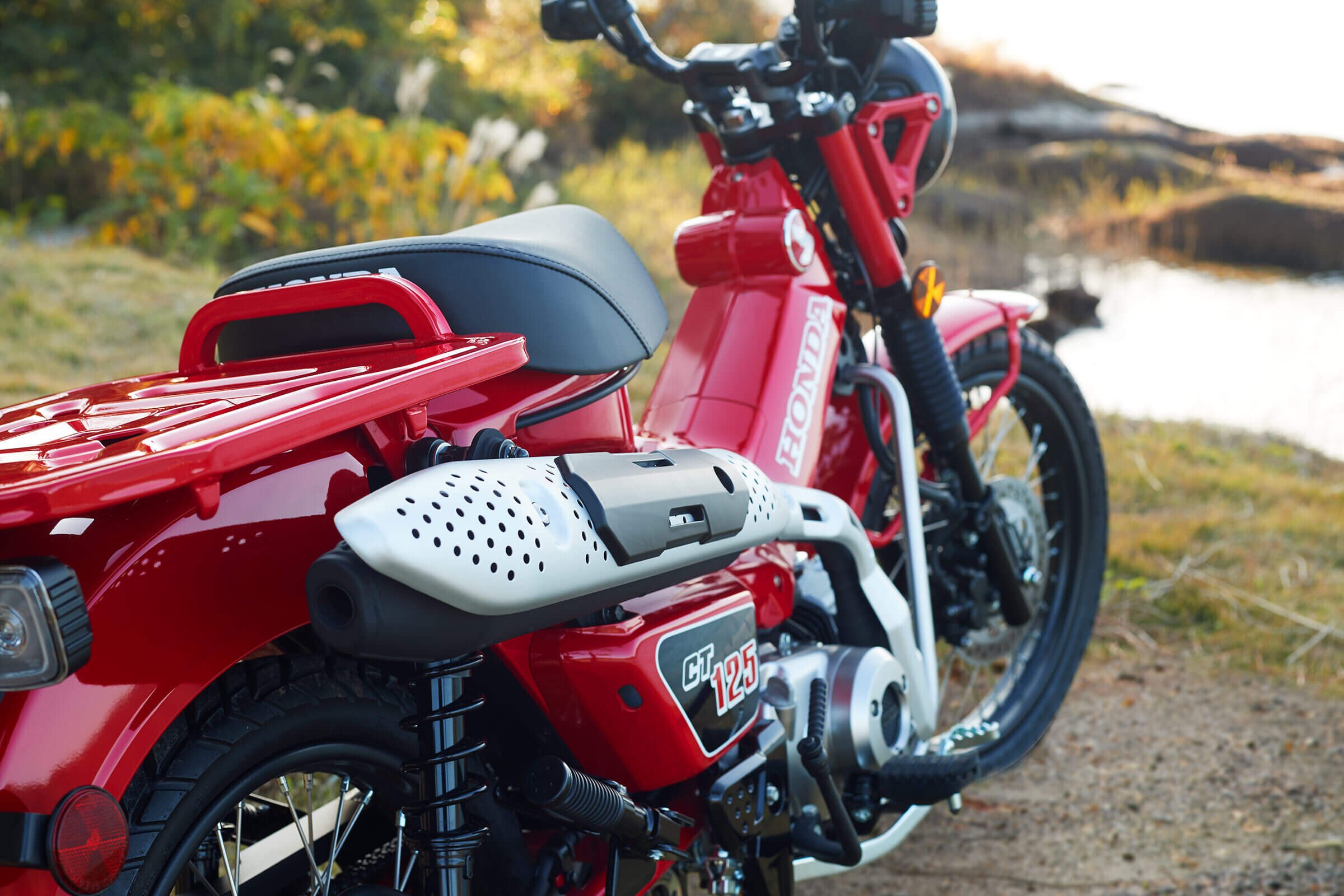 Should You Buy a Trail 125?
This YouTuber breaks down the Honda Trail 125 covering the engine, design, brakes and complaints. If you're considering buying a 125, we'd encourage you to watch this video. Even though the video covers a 2021 model, it is virtually the same as a 2022 model year.
Published Jun 15th, 2022
Honda Trail 125 Frequently Asked Questions
More Motorcycle News & Article Categories:
Related Articles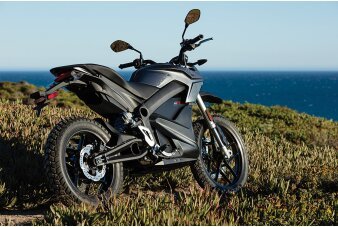 Zero's latest electric dual sport motorcycle makes its case for space in the garage.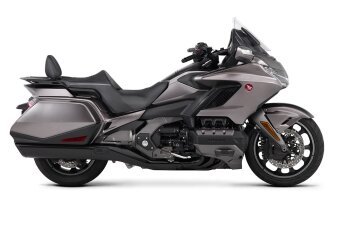 Honda redesigns its Gold Wing from the ground up for 2018
Related Motorcycles
×
Honda Trail 125 Buying Guide