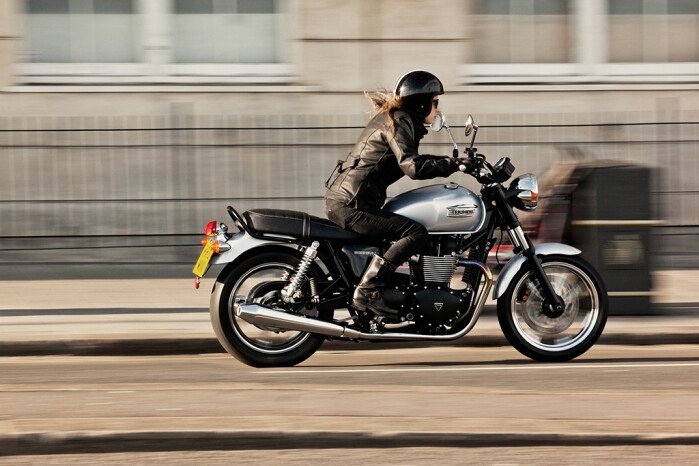 Author: Eric Brandt
If you're just getting into the world of motorcycling, you're going to need the appropriate motorcycle gear. Riding a motorcycle requires you to protect yourself in a way that your vehicle can't. Things like crumple zones and side-curtain airbags that we take for granted in cars aren't available for motorcycles, so an extra responsibility is put on the rider.
Let's get into the basics of what you need, why you need it and how to pick which gear is right for you.
Helmet
Since your head is the part of your body you want to protect the most, the most important part of your motorcycle gear is your helmet. It's easy to think a helmet is a helmet, but there's a wide range of different styles and levels of protection you can get from a motorcycle helmet.
If you're in the U.S., you'll definitely want to get a helmet that's DOT-approved. If you're in a state that requires you to wear a helmet when you ride, DOT certification is required. Other safety certifications include the Snell certification, which is given by the independent Snell Memorial Foundation, and the European ECE 22.05 standard. If you want to bring a helmet to a racetrack, it usually needs the most recent Snell certification.
Beyond safety standards, helmets come in several shapes and sizes. Obviously, the safest type of helmet is a full-face helmet, but you could also get an open-face helmet, which doesn't have a chin guard, or a half helmet, which just covers the top and the back of your head. If you want a combination of a full-face and open-face helmet, you could get what's called a modular helmet. A modular helmet offers the protection of a full-face helmet but is hinged to open up and become an open-face helmet. These often come with a built-in adjustable sun visor beneath the face shield.
Jacket
Like helmets, motorcycle jackets are available in varying degrees of protection. Some have the option of removable armor that can help further protect you in an accident.
The biggest differentiator in motorcycle jackets is material. There are two basic categories of motorcycle jacket materials: leather and textile. Leather is the traditional choice and makes a great jacket material not just because it looks cool, but because it offers excellent protection. The natural toughness of leather resists punctures and abrasion, while being flexible enough to be comfortable.
Man-made textiles have been becoming more common on motorcycle jackets because they're tough enough to protect you in a crash, but have some advantages over leather. Textile jackets are often more affordable than their leather counterparts and overall have a different characteristic. They're usually more breathable and more waterproof because they can be engineered that way, where with leather, you're kind of stuck with what nature's given you.
Either material makes a great motorcycle jacket and which one is right for you comes down to personal preference. If you want a classic-motorcycle-jacket look, then leather is your best bet. If you want something a little more technical and more comfortable, then maybe textile is the way to go. Don't be afraid to walk into a motorcycle dealer or gear store and try on a bunch of different jackets to decide which one is right for you.
Pants
A piece of protective motorcycle clothing that is often overlooked is pants. Most riders think a pair of jeans is good enough for riding, and denim is certainly a tough material, but you need a little more than that if you want your legs to be well-protected in a crash.
If you thought you were too cool for motorcycle pants, you might want to take a second look at riding jeans to see what they have to offer in both protection and style.
Gloves
Like jackets, motorcycle gloves come in two basic categories: leather and textile. The pros and cons are the same as with jackets, with leather offering tough protection and a traditional look and textile offering greater waterproofing and breathability.
Gloves come in two basic cuts: short cuff and gauntlet. A short-cuff glove goes to your wrist, while a gauntlet glove goes past your wrist, covering part of your forearm. The advantage of a gauntlet glove is not just better crash protection, but better draft protection in cold-weather riding. This is important to keep in mind if you're planning on doing any riding in cold weather. In fact, it might be worth considering getting multiple different pairs of gloves for different riding conditions.
Footwear
Cowboy boots might look cool, but they aren't ideal for motorcycling. Like motorcycle pants, motorcycle shoes have come a long way in recent years. There are a lot of options for purpose-built motorcycling shoes that also look and feel like regular, casual shoes or boots.
Like gloves, the longer your boots are, the better protection you'll get. You can get riding boots that cover your shins and offer maximum protection in a crash, or you can get high-top shoes that aren't quite as protective but are a much better option than regular sneakers. There are a lot of different options in between and like every other piece of gear, it will take a bit of shopping around to find the riding footwear that's just right in terms of both protection and style.
Now that you know what you need, do some shopping around to find what's best for your riding style, your personal taste and your budget.
Published Mar 1st, 2018
More Motorcycle News & Article Categories:
Related Articles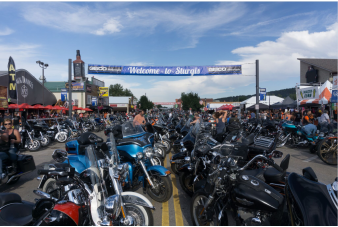 A trip to motorcycling's biggest gathering can be great. Or horrifying. Or both.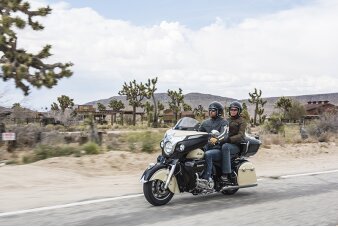 Look out, Electra Glide. The 2017 Indian Roadmaster is on your trail, and it's a luxurious, comfortable ride.
Related Motorcycles
×
Intro To Motorcycle Gear