‹ Go back
Jarvish Is the High-Tech Motorcycle Helmet of the Future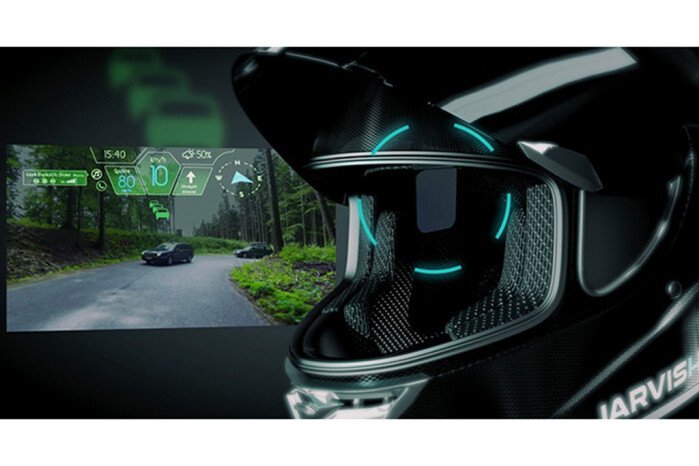 Author: Eric Brandt
Motorcycle helmets are often advancing with new designs for specific types of riding and new materials, but the basic idea usually remains the same. A helmet is meant to protect your head in the event of an accident. However, a startup called Jarvish is changing the game with what it calls "the smartest motorcycle helmet ever made" and it's available for pre-order right now.
At first glance, the Jarvish helmet might look like a pretty standard full-face carbon fiber motorcycle helmet, but there's a lot of technology baked into it that makes it special. For starters, it comes with a head-up display (HUD) that shows you important information like a speedometer, a compass, a clock, a display for your music, the weather and more. It's not the first-ever HUD for a motorcycle helmet, but it's a nice display that can help you stay free of distractions and keep your eyes on the road.
Accompanying the HUD is GPS navigation. Some motorcycles have infotainment systems with navigation built-in, but if your bike doesn't have that, navigation in your helmet can be useful for getting where you need to go without having to mount your phone to your handlebar. The navigation system also provides weather and road condition alerts.
Jarvish also has two 360-degree cameras: one in front and one in back. That means no more fussing around with action cameras by attaching them to your helmet or to your bike since your helmet has cameras built-in.
Finally, something we've never seen before in a motorcycle helmet is smart assistant integration. Amazon Alexa, Google Assistant and Siri are built into the helmet's voice recognition along with Bluetooth connectivity to ensure you never miss a call while you're on your bike.
There are two different models: the Jarvish X and the Jarvish X-AR, both of which are DOT and ECE approved. The X-AR model is the one with the retractable HUD and it has a rear-facing camera while the X model only has a front-facing camera. They're both available for preorder now on Kickstarter. If you pledge $449, you'll get the Jarvish X and if you pledge $999 you'll get the X-AR.
Jarvish estimates that the X helmet will begin shipping this April and the X-AR will launch in September. If these helmets do, indeed, make it to market, they could change the way you ride.
Find a motorcycle for sale
Published Jan 9th, 2019
More Motorcycle News & Article Categories:
Related Articles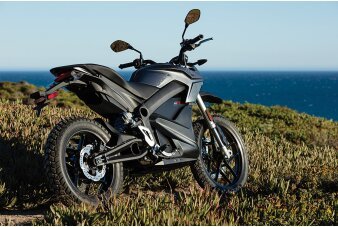 Zero's latest electric dual sport motorcycle makes its case for space in the garage.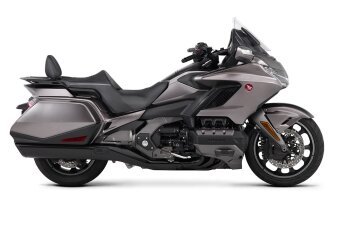 Honda redesigns its Gold Wing from the ground up for 2018
Related Motorcycles
×
Jarvish Is The High-Tech Motorcycle Helmet Of The Future