News & Articles About Motorcycles
Find articles and information about Motorcycles.
Motorcycles are as varied as the people who ride them. Street motorcycle riders love to log miles on the highway or cruise the boulevards of the favorite American cities. Cruiser motorcycles allow the rider to have a relaxed riding style and offer limitless customization, while touring motorcycles are built to help the rider go the long-haul. Sport bikes let their rider lean in and carve clear, tight turns in the mountains or at the track. Off-road motorcycles and dirt bikes enable their riders to take the fun off-pavement, whether for competition purposes or simple trail riding. Dual sport motorcycles can offer the best of both worlds, an all-road bike that can travel highways or dunes. Honda, Harley-Davidson, Yamaha, Kawasaki, Suzuki, Polaris, and BMW represent the most searched for makes here at Motorcycles on Autotrader. For the latest news and information about motorcycles, check out these following articles.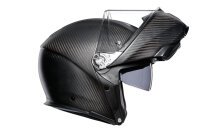 Helmet Review: AGV Sportmodular
The AGV Sportmodular combines the comfort of a modular helmet with the performance of a full-face unit.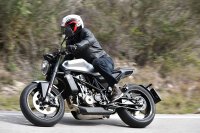 2019 Husqvarna Vitpilen 701 Review
The Husqvarna Vitpilen 701 may just be the cure for what ails the middleweight sportbike market.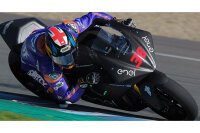 Electric MotoGP Class Called MotoE to Begin in 2019
The races will only be 10 laps long, but they'll be 10 exciting laps.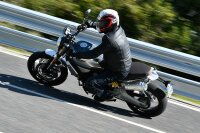 2019 Ducati Scrambler 1100 Review
The Scrambler 1100 is an upgrade to Ducati's phenomenally successful Scrambler "sub-brand" with more horsepower and a more mature attitude.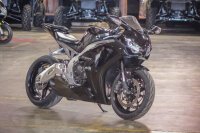 What to Look for When Buying a Used Motorcycle
Make sure you're getting the best value with your used motorcycle purchase.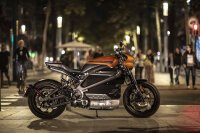 Harley-Davidson LiveWire Electric Motorcycle Price and Range Confirmed
The first electric Harley-Davidson will not be cheap.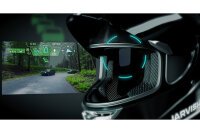 Jarvish Is the High-Tech Motorcycle Helmet of the Future
It has built-in cameras, a head-up display and even Alexa.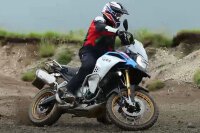 Top 10 Motorcycles From the World's Hottest Bike Show
EICMA is where the world shows off the latest in motorcycles. This is what you could be riding next year.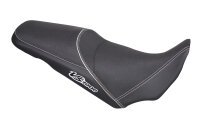 Top 5 Motorcycle Accessories for the New Year
Successful motorcycle touring is an excerise in plannning and preparation. Here are the top five accessories to make your adventure easier.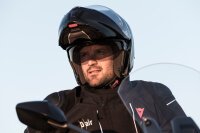 Top 5 Motorcycle Gear Recommendations for the New Year
The gear you wear is almost as important as the motorcycle you ride. Here are some of the best examples of what safety gear to wear.
More Motorcycle News & Article Categories:
Related Motorcycles
Advertisement
Advertisement