News & Articles About Off-Road Motorcycles and Dirt Bikes
Find articles and information about Off-Road Motorcycles and Dirt Bikes.
Off-road motorcycles - or dirt bikes, if you prefer - come in many different shapes and sizes, with different types of bikes better suited to different use cases. A person or family looking for a bike for hobby riding should consider trail motorcycles. Those looking to compete in motocross events should consider the competition class. Riders looking for a bike that is competent on- or off-road should consider the dual-sport class, whether for enduro, rally raid, or adventure riding. Some of the most popular makes here at Motorcycles on Autotrader include Yamaha, Honda, Kawasaki, KTM, Suzuki, and Husqvarna. The most commonly searched models include the Kawasaki KLR650, Yamaha WR250R, Suzuki DR-Z400SM, Yamaha XT250, Honda CRF250L, and Yamaha YZ250.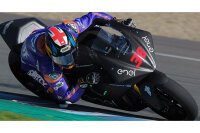 Electric MotoGP Class Called MotoE to Begin in 2019
The races will only be 10 laps long, but they'll be 10 exciting laps.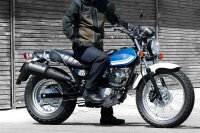 6 New Motorcycles for New Riders
These new motorcycles might be less intimidating and more affordable than you thought.
More Motorcycle News & Article Categories:
Related Dirt Bikes
Advertisement
Advertisement