‹ Go back
Refreshed 2017 Honda Rebel Debuts at South by Southwest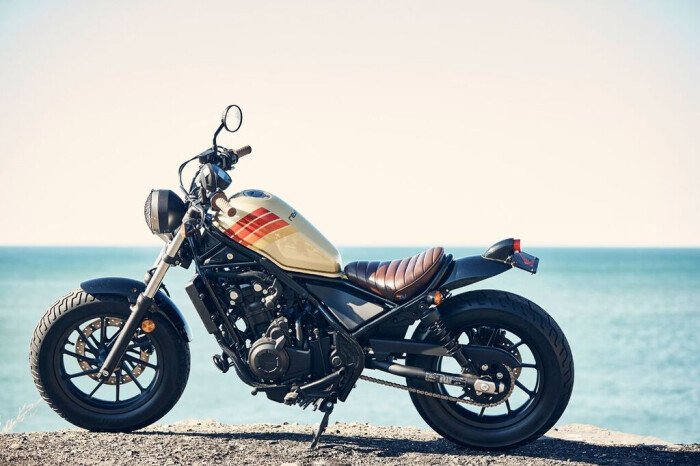 Author: Doug DeMuro
Honda is officially showing off the latest version of its Rebel motorcycle at this year's South by Southwest event in Austin. It's refreshed compared to the outgoing Rebel -- and it debuts alongside a new special edition model tied in with lifestyle clothing brand Aviator Nation.
For many motorcyclists, the most important aspect of this year's South by Southwest event will be the appearance of the latest Rebel -- a refreshed motorcycle that takes over for the outgoing Rebel, which had been in production for years. The latest Rebel offers new engines (borrowed from Honda sport bikes, but tuned for more of a cruiser attitude) and new styling -- but it still retains the classic look of the outgoing Rebel.
In addition to showing off the new bike, Honda is also unveiling a new version of it: the Honda Rebel + Aviator Nation, a collaboration that ties up the iconic bike with the California-based lifestyle clothing brand Aviator Nation. The collaboration is designed "for the adventurous spirit wanting to get out and explore the world from a different vantage point," says Honda; Rebel + Aviator Nation models will include a hand-stitched brown leather seat embroidered with the Aviator Nation logo, along with a gold-painted gas tank featuring Aviator Nation's signature four-stripe logo. Other changes over the standard Rebel include round mirrors, a minimalist taillight and a caged headlight.
We're really excited about this collaboration with Aviator Nation," said Lee Edmunds, Manager of Motorcycle Marketing Communications at American Honda. "The potential for these bikes is endless and with the Aviator Nation customized bikes, we're just starting to explore what great things are possible in the custom bike world."
The Rebel + Aviator Nation bike will make its first appearance at Aviator Nation's on-site popup shop at SXSW. While the regular Rebel will go on sale in April, Aviator Nation models won't be available until June.
Published May 16th, 2017
More Motorcycle News & Article Categories:
Related Articles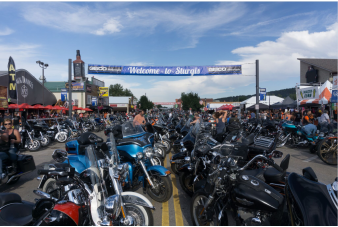 A trip to motorcycling's biggest gathering can be great. Or horrifying. Or both.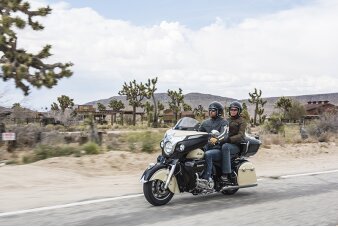 Look out, Electra Glide. The 2017 Indian Roadmaster is on your trail, and it's a luxurious, comfortable ride.
Related Motorcycles
×
Refreshed 2017 Honda Rebel Debuts At South By Southwest