‹ Go back
Tips for Winterizing Your Motorcycle
Author: Eric Brandt
For many riders, motorcycle season is coming to a close. If you live in a snowy climate with harsh winters, the roads become impassable on a street bike as soon as the snow flies. That means your beloved bike has to sit in storage for several months before it can come back into regular use in spring.
Unfortunately, winterizing your motorcycle isn't quite as easy as simply putting it on the kickstand and throwing a cover over it. While modern bikes with fuel injection have made it easier to bring life back into your bike after months of storage, there are several steps you can take to make your first ride next spring painless. Here are a few steps you can take to properly winterize your motorcycle.
Use a Fuel Stabilizer
Most of the additives, potions and snake oils you see on the shelves of parts stores aren't necessary to keep your bike running. One that you're going to want if you're putting your motorcycle in extensive storage is a fuel stabilizer.
Fuel stabilizer does just that -- it stabilizes the fuel in your gas tank to keep it fresh. Anyone who has stored a motorcycle without fuel stabilizer knows what a pain old gas can be. It's not the end of the world if you run your bike with gas that's a few months old, but starting, running and riding your bike will be better experiences with stabilized gas or, ideally, fresh gas straight from the pump. Popular brands of fuel stabilizers are STA-BIL and Seafoam. Make sure you follow the directions on the bottle and use the right amount. You and your fuel system will be glad you did.
Use a Center Stand or Wheel Chock
If your motorcycle sits in the exact same leaning position for months without moving, it's going to have an effect on your suspension. The left side of your suspension is going to be more compressed than the right side because it becomes so accustomed to sitting in that position.
A simple solution to keep your suspension evenly compressed is to use either a center stand or a wheel chock. Some motorcycles come from the factory equipped with a center stand, making this an easy step for you. However, if your bike doesn't have a center stand, you can buy a simple wheel chock that holds your bike in a vertical position for the winter.
Another advantage of using a center stand or wheel chock is maintaining your tires. You want them to either be up in the air or have something like carpet or plywood underneath them to prevent damage and flat spots.
Maintain or Remove the Battery
It's common for motorcyclists to simply remove the battery from their bike before winter and charge it up before installing it again in the spring. However, battery tenders are becoming common on motorcycle batteries. The last motorcycle I bought from a dealer came with a plug subtly sticking out of the side of the bike to make battery maintenance easy. With a battery tender, you can simply plug it into a wall outlet without having to remove the battery from the bike.
Change the Oil Before You Store the Bike
For many motorcyclists, the first thing they do when they take their bike out of storage is change the oil. Make it easier on yourself and on your bike by changing the oil and checking the fluids before you put it away for the winter rather than after.
When you go to pick up your bike in the spring, would you rather have used, months-old oil or fresh oil with zero or just a few miles on it? By replacing the oil and oil filter ahead of time, it not only saves you a step in the spring, but it also means you can confidently ride your well-lubricated bike home if you had it stored away from home.
Nothing takes the fun out of the first ride of the season like a preventable mechanical issue. Winterizing your motorcycle properly is a great way to do your future self a favor.
Published Dec 20th, 2017
More Motorcycle News & Article Categories:
Related Articles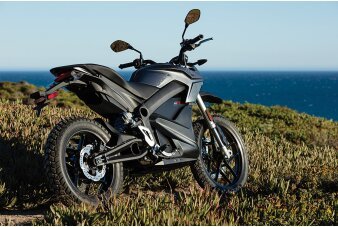 Zero's latest electric dual sport motorcycle makes its case for space in the garage.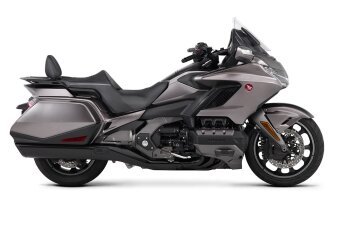 Honda redesigns its Gold Wing from the ground up for 2018
Related Motorcycles
×
Tips For Winterizing Your Motorcycle