‹ Go back
Top 10 Motorcycles From the World's Hottest Bike Show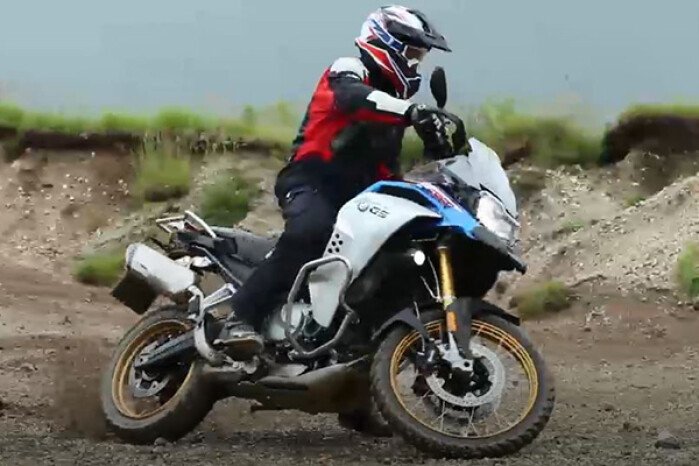 Author: David Booth
Officially, it's the Esposizione Internazionale Ciclo Motociclo e Accessori, but everyone in the motorcycle biz knows it as EICMA. Whatever you call it, every late fall, bikers gather in Milan for what is undoubtedly the world's most influential motorcycle show, quite literally, where the motorcycles of the future are on display. Here is just a sample of what you might well be riding in the next 12 months.
Royal Enfield KX
A familiar name that most thought was long dead and buried, Royal Enfield has been building single-cylinder motorcycles -- most absolutely faithful replications of the company's post-war bikes -- in India non-stop since 1957. But with the KX comes an all-new look at the past. The 838-cc V-twin engine is all new and the period-piece girder front fork updated with modern components. Throw in a period-piece saddle and 19-in tires and you have one very classic modern motorcycle.
Arc Vector
Given its head, it will top out at 150 miles per hour. At its peak, there's 127 horsepower on tap. But the Arc Vector is a different kind of superbike. It's electric, battery power alone responsible for all that speed plus a 124-mile (200 kilometer) range on the highway. The styling is attention-grabbing. Ditto for the price -- roughly $115,424. Completely unique, perhaps the Vector's only concession to convention is the topflight Ohlins suspension and superbike-spec Brembo brakes that try to contain all that power.
Triumph Scrambler XE
Triumph's latest Scrambler, the 1200 XE, just gave the quasi off-road segment some much-needed off-road bona fides. First-in-class Ohlins rear shocks are mated with a long-travel Showa front fork while a segment-first 21-in front tire adds serious off-road ability. Triumph has also pumped out the volume in the engine department, this version of its 1,200-cc parallel twin pumping out 89 hp. And even if it looks retro, the Scrambler 1200 is the first production motorcycle to boast built-in GoPro integration, Bluetooth connectivity allowing your camera to be controlled via the Triumph's handlebar switchgear.
Husqvarna EE 5
Now this is certainly a different take on the move to 2-wheeled electrification. Not only is Husqvarna's EE5 an off-roader, it's a minibike. Designed for youngsters jumping their first table-top, the EE's 7 hp is roughly equivalent to a 50-cc beginner's bike. But, before you dismiss the EE as mere plaything, know that it has long-travel WP suspension front and rear and full knobby tires and disc brakes. It is a serious dirt bike designed for serious dirt bikers, even if they are only eight years old.
Vespa Elettrica
At the other end of the zero-emission spectrum is Vespa's new Elettrica. Like the EE 5, it too is fairly low powered, in this case, peak power is about 5.5 hp. Nonetheless, Vespa says the Elettrica will outperform traditional 50-cc scooters thanks to the electric motor's 147 lb-ft of torque. Thanks to a fairly substantial 4.2 kilowatt-hour lithium-ion battery, the Elettrica also boasts 62 miles of range. Perhaps the best thing about the Elettrica, though, is that classic Vespa styling. Scooter riders are notoriously conservative and a familiar face may ease the transition to battery power.
KTM 790 Adventure
KTM's new 790 Adventure, meanwhile, marries the Austrian company's all-new 799-cc parallel twin engine with its strength in adventure touring motorcycles. Straightforward that may be, but the execution is causing quite a stir amongst hardcore adventure enthusiasts, the promise of the surprisingly potent 105-hp parallel twin and off-road friendly light weight the subject of eager anticipation. The 790 Adventure will be offered in both regular and R formats, the latter gaining long-travel -- 9.5 inches -- WP Explor suspension compared with the base model's Apex systems and almost eight inches of wheel travel.
Yamaha Tenere 700
Similarly anticipated -- and a direct competitor to the 790 Adventure -- is Yamaha's Tenere 700. Though the 689-cc parallel twin adventure tourer was unveiled at EICMA, American off-road fans will have to wait until 2020 as Yamaha says the mid-sized Tenere will only be available in Europe for 2019. What we'll have to wait another year for is an ultra lightweight soft-roader styled after Yamaha's famed Dakar racers. Throw in a fully-adjustable, inverted front fork with 8.3 inches of travel and an off-road friendly 21-in front/17-in rear wheel combination mated to Pirelli Scorpion Rally STR knobby tires and those looking for an off-road friendly adventurer might just find the wait unbearable.
Aprilia RS 660
Aprilia's RS 660 would seem an unlikely candidate for unveiling the latest in advanced aerodynamics. For instance, the RS' parallel-twin engine is nothing more than the RSV4's V-4 with the rear cylinders lopped off. Yet, despite this proletarian lineage, the RS is the first motorcycle with a fairing that can adjust its aerodynamic profile automatically. Yes, the same high-tech components that renders McLaren's Senna and the Lamborghini Huracan Performante so super.
BMW R1250 GS
This is the most popular bike in BMW's lineup and so even modest changes -- the addition of variable valve timing -- to the GS is big news. Commonplace in automobiles, the ability to switch between two cam profiles is being trumpeted as a breakthrough for the flat twin. Now displacing 1,254-cc, the Shiftcam is good for 134 hp. Look for yet another rush on BMW Motorrad showrooms.
MV Agusta Superveloce 800
MV Agusta says the 800 is classically styled, yet the only outward concession to early cafe racers being the bullet-nosed fairing and the asymmetrical, two-on-the-right, one-on-the-left exhausts that harken back to some MV's famed road racers of yore. But it is an MV Agusta, it is gorgeous and its high-revving 3-cylinder engine sounds like it belongs in MotoGP, so who cares whether the styling is classic or not.
Published Nov 30th, 2018
More Motorcycle News & Article Categories:
Related Articles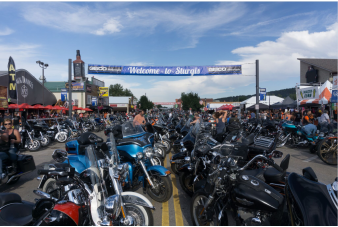 A trip to motorcycling's biggest gathering can be great. Or horrifying. Or both.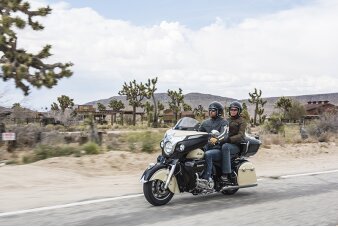 Look out, Electra Glide. The 2017 Indian Roadmaster is on your trail, and it's a luxurious, comfortable ride.
Related Motorcycles
×
Top 10 Motorcycles From The World's Hottest Bike Show