News & Articles About Touring Motorcycles
Find articles and information about Touring Motorcycles.
Are you looking to log a lot of miles and go the distance with your motorcycle? Touring motorcycles are just the thing for you. Armed with a suite of accessories usually out of the box, these bikes are designed to help you get from point A to point B, cruising the hundreds of miles in between with a smile on your face. You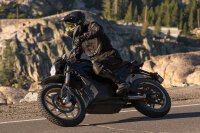 Here's What It's like to Ride an Electric Motorcycle
The electric motorcycle experience is something every rider should try.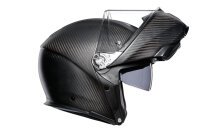 Helmet Review: AGV Sportmodular
The AGV Sportmodular combines the comfort of a modular helmet with the performance of a full-face unit.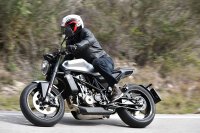 2019 Husqvarna Vitpilen 701 Review
The Husqvarna Vitpilen 701 may just be the cure for what ails the middleweight sportbike market.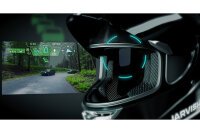 Jarvish Is the High-Tech Motorcycle Helmet of the Future
It has built-in cameras, a head-up display and even Alexa.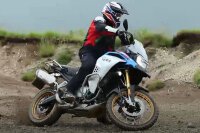 Top 10 Motorcycles From the World's Hottest Bike Show
EICMA is where the world shows off the latest in motorcycles. This is what you could be riding next year.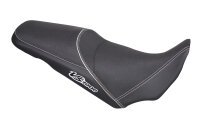 Top 5 Motorcycle Accessories for the New Year
Successful motorcycle touring is an excerise in plannning and preparation. Here are the top five accessories to make your adventure easier.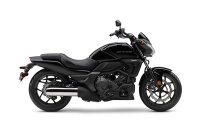 5 Motorcycles You Don't Have to Shift
Most riders prefer to do the shifting themselves, but there are a few options if you want to let the bike do the work.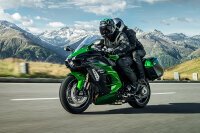 5 Significant New Motorcycles Arriving This Spring
These are the five hottest motorcycles to get your wheels spinning in 2018.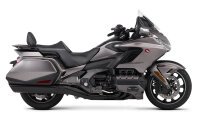 2018 Honda Gold Wing: Honda Redesigns Its Iconic Bike From the Ground Up
Honda redesigns its Gold Wing from the ground up for 2018
2017 Zero DSR Electric Motorcycle Review
Zero's latest electric dual sport motorcycle makes its case for space in the garage.
More Motorcycle News & Article Categories:
Related Touring Motorcycles
Advertisement
Advertisement