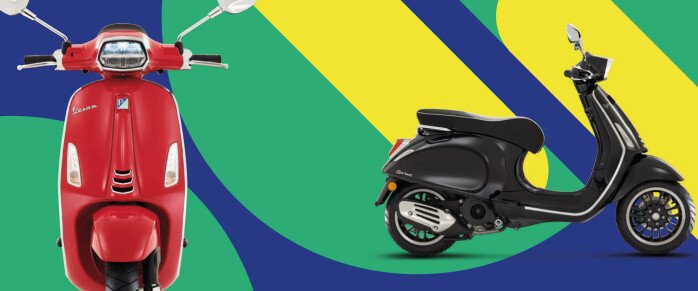 Table of Contents
Vespa - History and Overview
In 1944, Piaggio engineers Renzo Spolti and Vittorio Casini designed an initial prototype, nicknamed the "MP5 Paperino" (the duckling), but the design was rejected by Enrico Piaggio, son of Piaggio's founder Rinaldo Piaggio. Corradino D'Ascanio, who had a background in aeronautical engineering and openly proclaimed his disdain for "dirty" motorcycles, teamed up with Piaggio and designed what would become the first Vespa. D'Ascanio's second prototype, the MP6, placed the drive directly on the rear wheel with a front-wheel suspension resembling an airplane. La Vespa, which means "the wasp" in Italian, was how Piaggio described the scooter when he initially saw it and the name stuck. First only available in light green, those early models exhibited simple traits which we still see today in modern Vespas: a flat base for the rider's feet, an enclosed and covered engine, and a slightly curved front protection shield. With their low price point, Vespa's were manufactured to be an economical mode of transportation that the average Italian could afford. The Vespa officially debuted at the 1946 Milan Fair, and 50 units were sold by the end of the year.
By 1956 with the help of Hollywood A-listers such as Aubrey Hepburn, Marlon Brando, Dean Martin, and Charlton Heston, all of whom were spotted riding a Vespa, the company had sold one million units. The company expanded its lineup by launching bigger models with larger engines, and sales continued to grow with two million total units sold by 1960. If there was a movie that took place in Italy, a Vespa was sure to make an appearance, most notably in the 1953 film Roman Holiday, 1999's The Talented Mr. Ripley, and the Disney Pixar 2021 animated movie Luca.
It was films like these that have inspired countless tourists and locals alike to traverse the streets of Rome, Naples, Florence, or the Amalfi coast on a Vespa. After all, a Vespa is nimble enough, which allows you to scoot past traffic jams and small enough to go down windy and tight side streets in whatever quaint seaside town you find yourself in. In 2021, the company celebrated its 75th anniversary, and today, Vespa models are sold in 200 countries, sales have topped an estimated 20 million total units, and its timeless, consistent, and classic design is revered by owners and admirers everywhere. Vespa's iconic Italian styling and pastel colors have come to symbolize and represent a carefree attitude, freedom, luxury, and beauty in a manner fitting the brand's Italian heritage. Some have asked, "Is the Vespa a scooter, or is it a way of life?" Maybe the answer is yes.
Vespa Scooters
The current Vespa models available for the U.S. market range from 49.9cc models up to models with 300cc engines with MSRP ranging from $4,199 to $8,499. Some Vespa models feature their proprietary multi-media platform with a multi-color Think Film Transistor (TFT) display. Known as MIA, it connects your smartphone to your bike via Bluetooth, so the scooter's dashboard allows the driver hands-free calling, music playlist management, display for text messages, trip statistics, and bike status.
Vespa scooters are priced higher than most other scooter brands since they use higher-end materials, and let's face it, you are paying a premium for the cache and brand appeal. All Vespa scooters are automatic transmissions, so there is a low learning curve for new scooter owners. If you are seeking a unique color choice, the GTS Super 300, Primavera 50 30mph, Sprint 50, Sprint 150, Primavera 50, and Primavera 150 offer the widest color options among all Vespa models. A few of these Vespa models made our Top 10 New and Used Scooters list.
If you live in an area with hills or need to drive on a 4-lane road or highway, models with a 155cc or larger engine will be your best bet; however, if your roads are flat and you rarely need to go over 40mph, the 49.9cc models should suit your needs just fine. Lastly, in several U.S. states, you can drive a moped with an engine size of 50cc or less with a regular driver's license. Check with your state's DMV for the exact rules and regulations of your state to be sure. Below, we have highlighted the key features and specifications for each of the current Vespa models available for sale in the U.S.
Vespa Scooters for Sale
New
Used
Vespa Scooter Price
The MSRP for a new Vespa scooter ranges from $4,199 for the Vespa Primavera 50 to $8,499 for the Vespa GTS Super Tech, before any dealer or destination fees. Most of the 2022 Vespa scooters have an MSRP of between $5,000 and $7,000.
In terms of used Vespa scooter prices, Vespas are known for retaining their value very well. For example, a used Vespa Primavera 150 generally costs between $3,500 and $5,000 while a used Vespa GTS 300 should cost between $4,000 to $6,500.
Vespa Primavera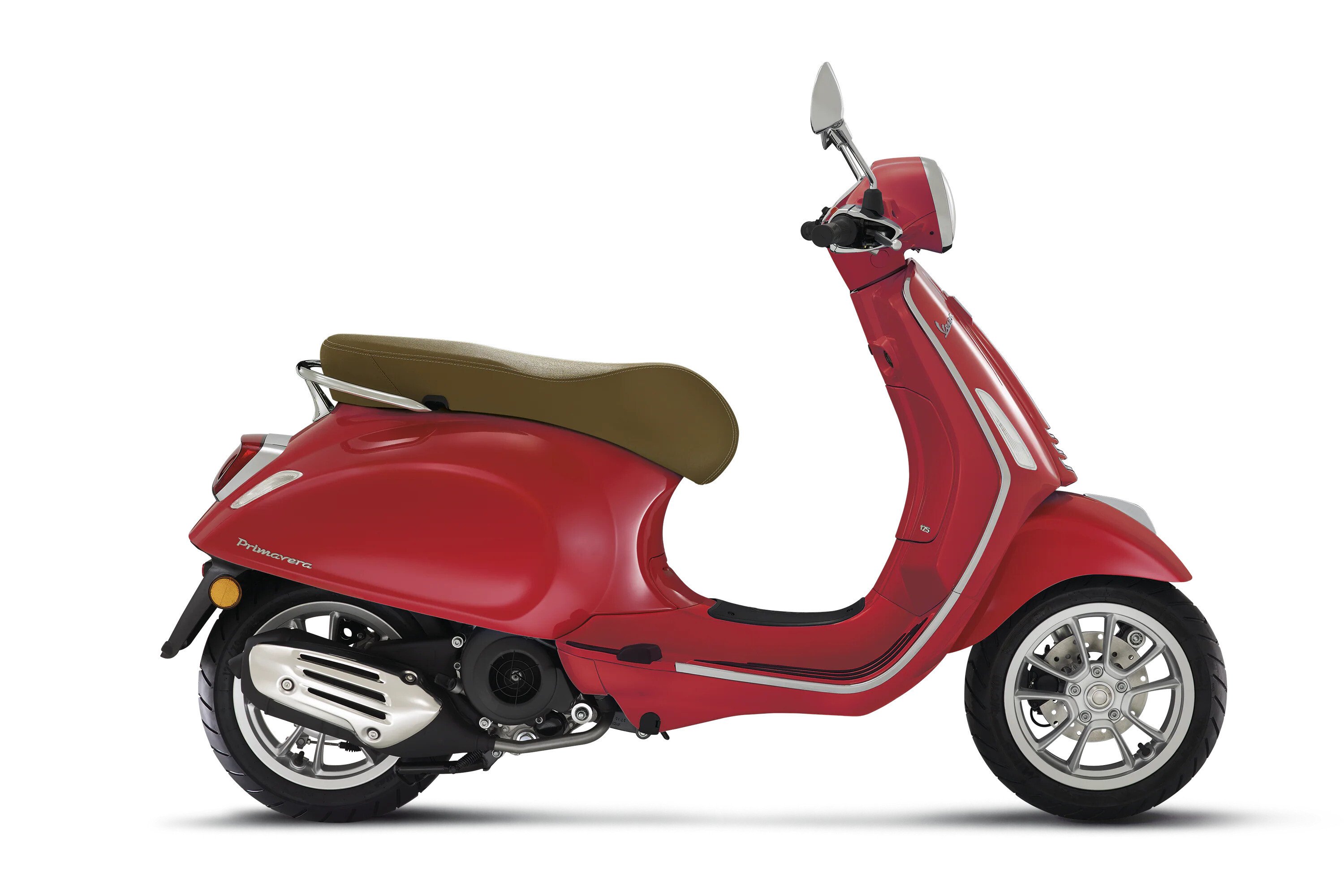 Vespa Primavera: Price, MPG, Top Speed and Specs
The Vespa Primavera debuted in 1968 and is considered a modern classic, known for its smaller, agile, and youthful size with cutting-edge technology such as the MIA display and USB charging port available on select versions. All versions feature an electronic fuel injection system, 12" wheels, an electric starter and are 73" in length with a wheelbase just over 52". The Primavera 150 models feature ABS braking on the front wheel. The Touring versions include chrome-plated front and rear luggage racks. There are a total of 10 different current Primavera models offered. If you are seeking a Primavera 50 or 150 75th anniversary model, they were available only for 2021.
Vespa Sprint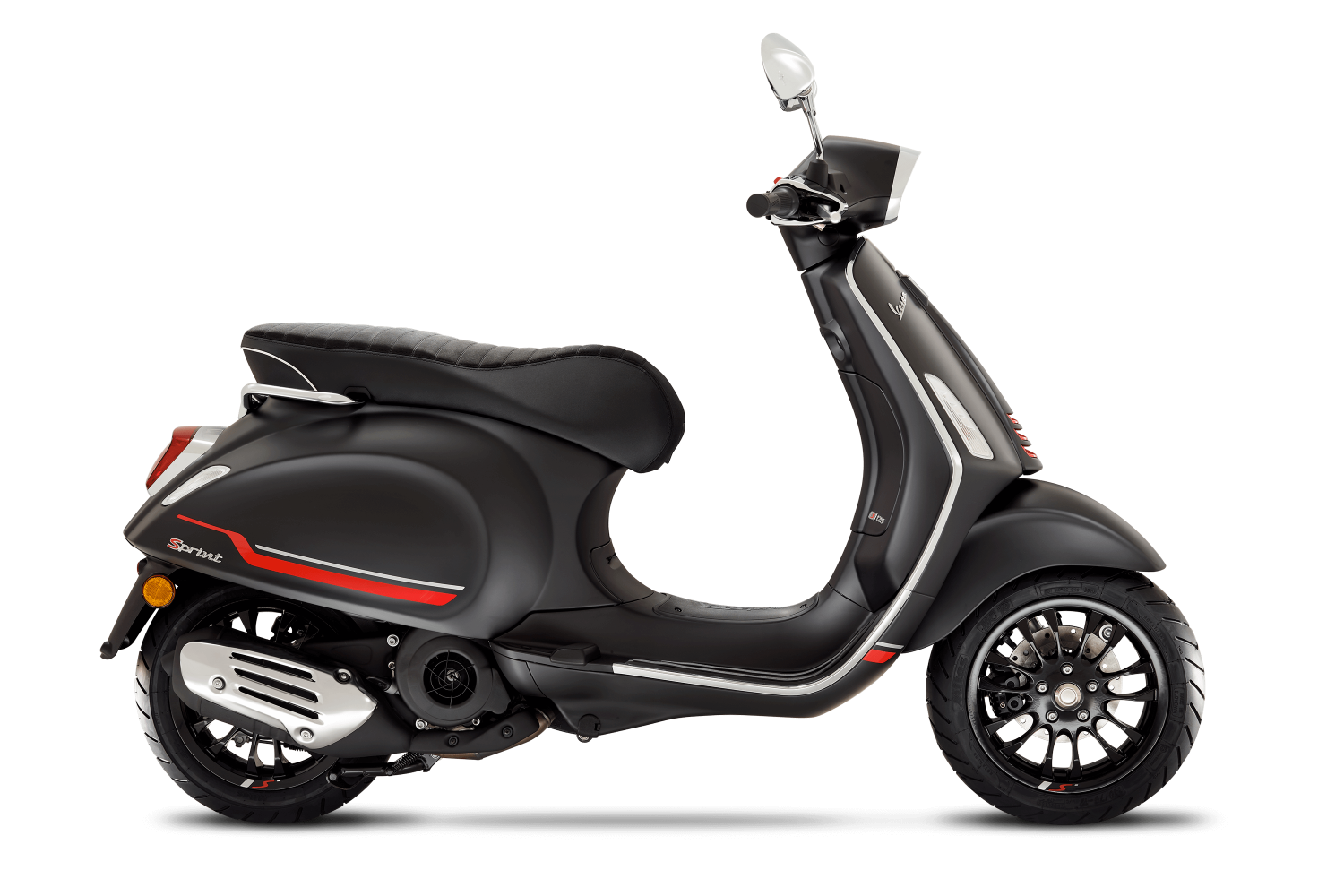 Vespa Sprint: Price, MPG, Top Speed and Specs
The Vespa Sprint is a lightweight, sporty scooter with a racing spirit that offers plenty of technology features. All Vespa Sprint's feature the company's innovative i-get (Italian Green Experience Technology) 4-stroke, 3-valve per cylinder, air-cooled engine with electronic injection, electric starter, 12" 7-inch spoke wheels, full LED front and rear lighting, a horizontal front headlight, and are 73" in length with a wheelbase just over 52". If a quiet scooter experience is high on your wish list, Vespa claims the Sprint's engine is built with a focus on a pleasurable and smooth ride with the least amount of noise possible. The proprietary MIA with TFT display is available on the 150 S for hands-free calling. There are six different Sprint models currently available.
Vespa Elettrica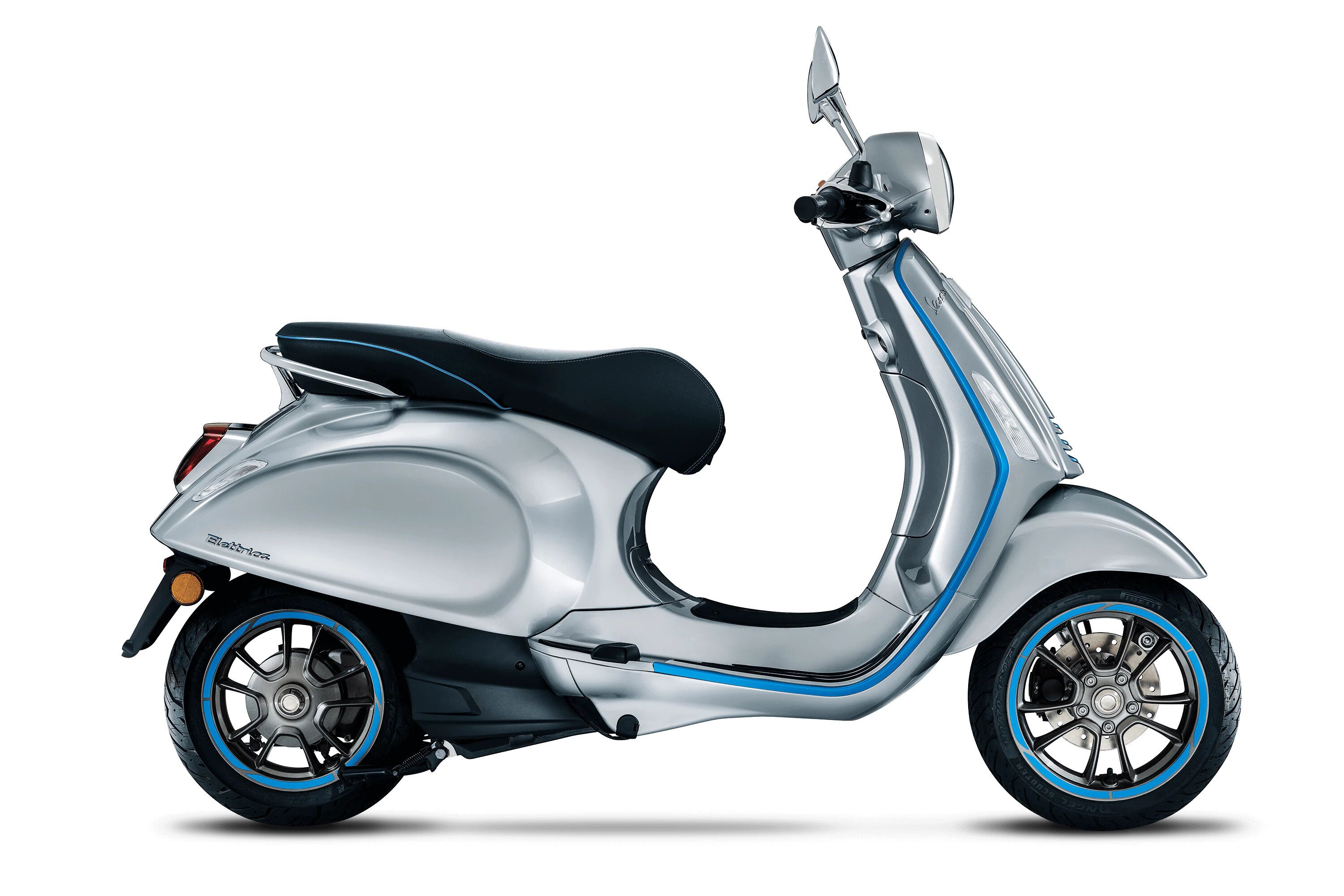 Vespa Elettrica: Price, MPG, Top Speed and Specs
Vespa's history, reputation, and style are fused with eco-friendly technology to create a contemporary and vibrant electric scooter perfect for urban mobility. First made available to the U.S. in 2019, the Elettrica includes Vespa's MIA multi-media system, so your mobile phone is connected via Bluetooth, allowing the driver to experience hands-free calling, and your phone's capabilities are extended to the scooter's digital color TFT dashboard. The lithium-ion battery-powered electric engine, which has a range of approximately 60 miles, produces a silent ride and uses a kinetic energy recovery system (KERS) to recharge the battery when the scooter is decelerating. The battery charge can be found under the seat, and Vespa claims the engine and the battery will require no maintenance over the life of the scooter. Two versions of the Elettrica are currently available. Considering the minimal price difference and that the specifications are the same between the two, we'd recommend the 45mph version.
| | | | | |
| --- | --- | --- | --- | --- |
| Elettrica | $7,499 | 4kW (50cc equivalent) | 4hrs (220v) | 30 mph |
| Elettrica 45 mph (70km/h) | $7,999 | 4kW (50cc equivalent) | 4hrs (220v) | 45 mph |
| Elettrica RED 45 mph (70km/h) | $8,099 | 4kW (50cc equivalent) | 4hrs (220v) | 45 mph |
Limited Edition: Vespa 946 Red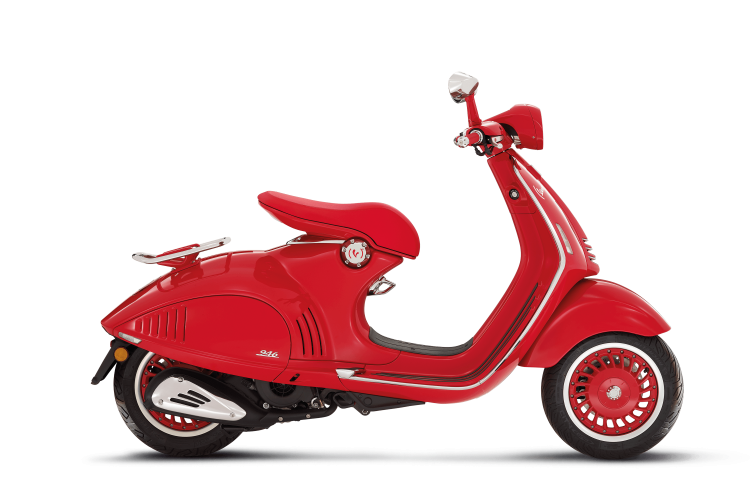 Vespa 946 Red: Price, MPG, Top Speed and Specs
Vespa took a trip back to their 1946 roots to draw inspiration from the MP6 when their designers started conceptualizing the 946. They blended new technology and quality with iconic styling to create this new vision of a scooter. The result is a scooter featuring hand-crafted materials with artisanal touches and clean, elegant styling lines. The 946 is graceful and charming but energy-efficient. It is also advanced, using Vespa's Anti-Slip Regulation (ASR) which improves the scooter's rear-wheel traction by preventing grip loss between the scooter and the road. Technologically advanced and a gorgeous design, the only downside is the price. Available only in one color, Vespa states every 946 Red sold will send a contribution to the 501c3 organization (RED), "enabling them to provide more than 500 days of life-saving HIV medication which helps prevent mothers living with the virus from passing it on to their unborn babies." As of 2022, the Vespa 946 Red is no longer being sold in the U.S.
| | | | | |
| --- | --- | --- | --- | --- |
| 946 RED 150 | $10,499 | 150cc | 95 MPG | 60 mph |
Vespa GTS 300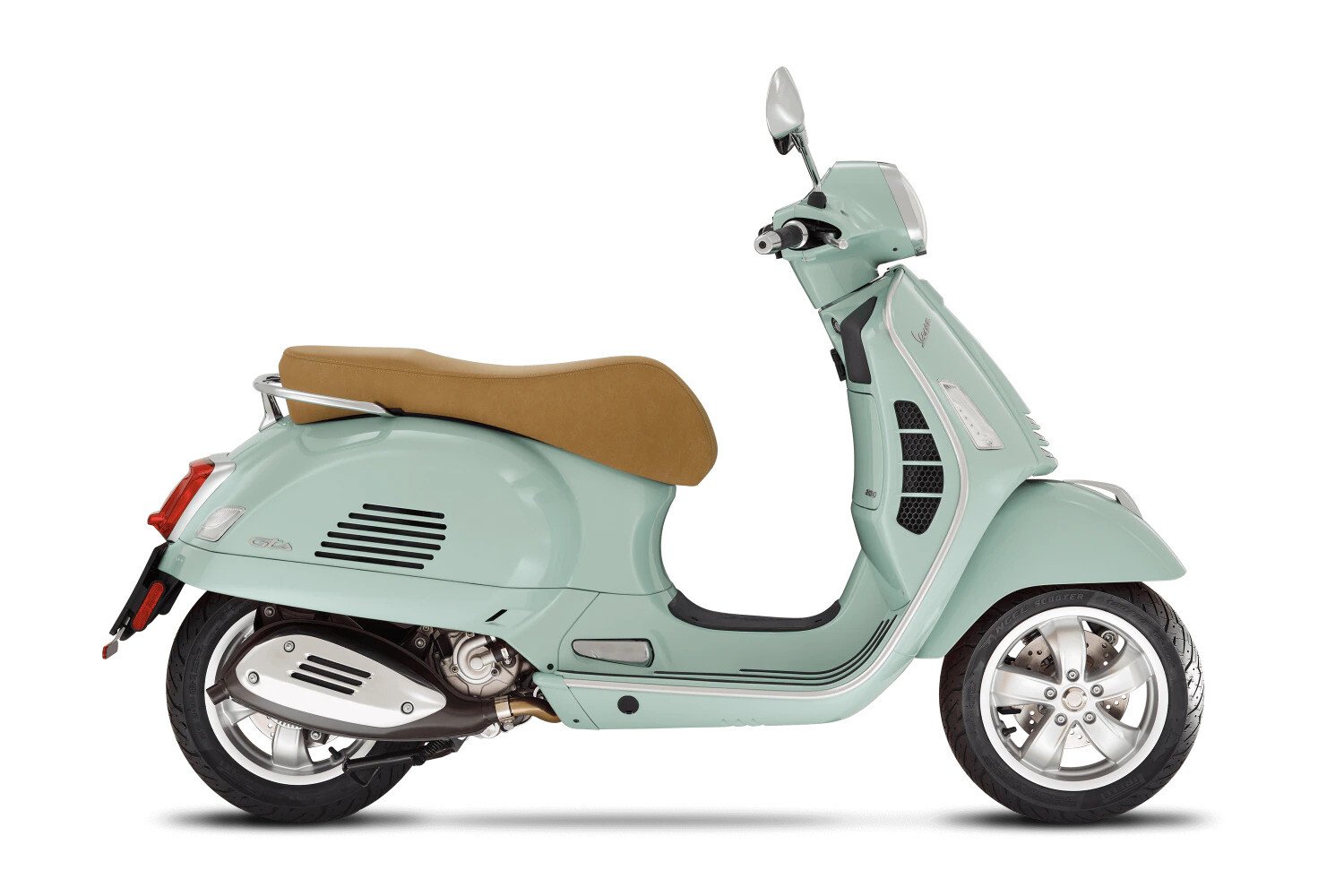 Vespa GTS 300: Price, MPG, Top Speed and Specs
Perfect for the rider who wishes to have a safe, stylish, comfortable, powerful scooter with plenty of technology. With decent under-seat storage, seating for two, ABS brakes, and ASR traction control, the GTS 300 can handle freeway driving and longer distances as it is the fastest and most powerful Vespa currently available. The technology we like includes front and rear LED lights, a remote control that opens the rear seat from several yards away, a USB port, and bike locator functionality so you can find your scooter in a crowded sea of others. Your passenger will be comfortable using the fold-out footrests. The Touring version only is available in one color. The GTS is at the top end of the price spectrum compared to other Vespa models. If you are seeking a GTS 300 75th anniversary model, it was available only for 2021.
| | | | | |
| --- | --- | --- | --- | --- |
| GTS 300 | $7,799 | 278cc | 73 MPG | 80 mph |
| GTS 300 Touring | $7,299 | 300cc | 70 MPG | 80 mph |
Vespa GTS Super 300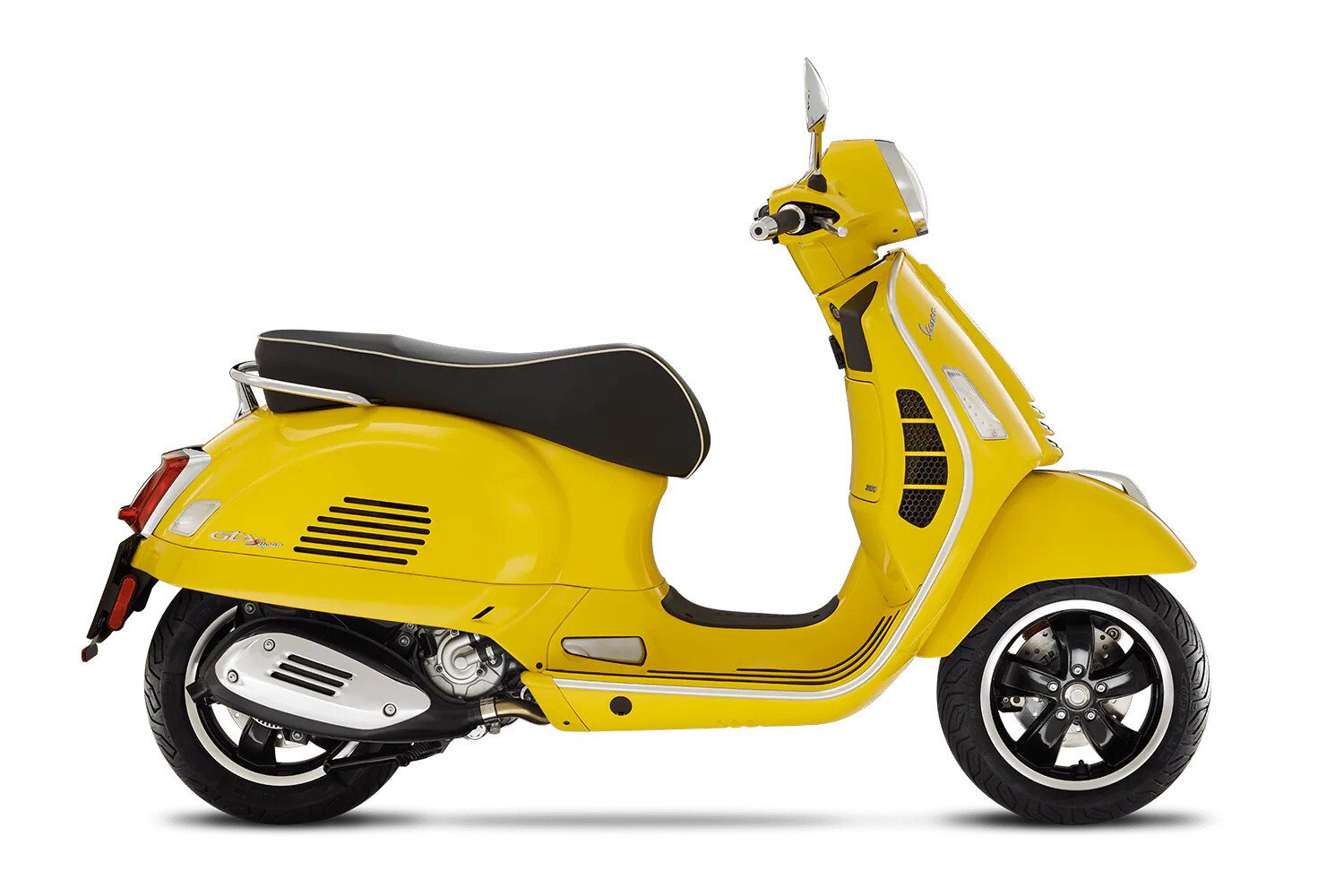 Vespa GTS Super 300: Price, MPG, Top Speed and Specs
With an all-steel body and bold styling of its own, the GTS Super 300 sticks out from the crowd. All GTS Super 300 models come standard with ASR traction control, ABS brakes, a USB port to charge your mobile phone, 4.3" TFT digital dashboard, remote seat opening, and bike locater functionality. The Super 300 Sport and Super 300 Tech come in two matte color choices. The GTS Super is agile, slim, powerful, practical, sporty, maneuverable, and very fast. Like the GTS 300, fold-out footrests are included. Vespa's MIA app is standard on the GTS Super 300 Tech but optional on all other GTS Super 300 models.
| | | | | |
| --- | --- | --- | --- | --- |
| GTS Super 300 | $7,999 | 278cc | 73 MPG | 80 mph |
| GTS Super 300 Sport | $8,099 | 278cc | 73 MPG | 80 mph |
| GTS Super 300 Tech | $8,499 | 278cc | 73 MPG | 80 mph |
Vespa GTV 300 Sei Giorni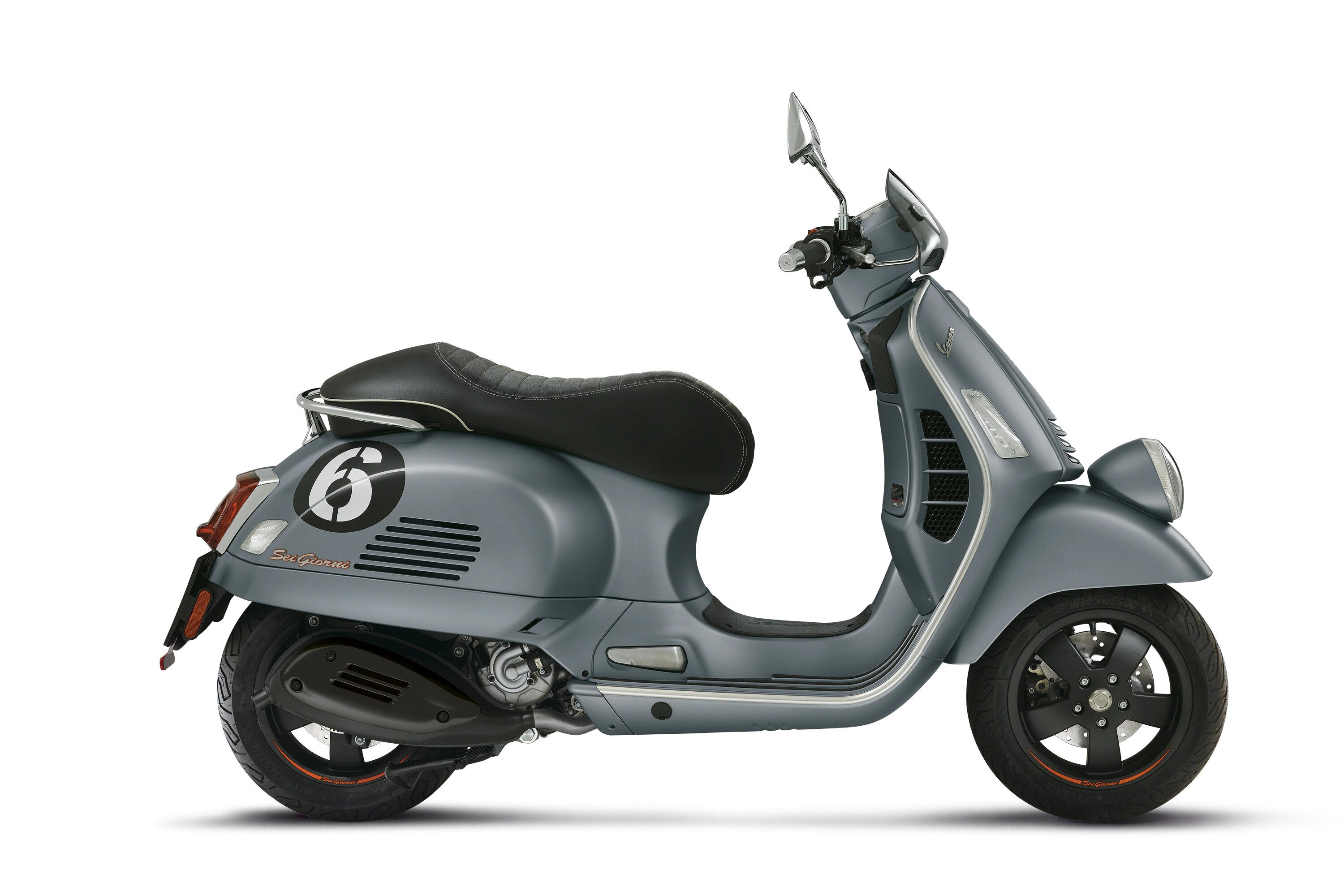 Vespa Sei Giorni: Price, MPG, Top Speed and Specs
The Sei Giorni is designed to give homage to its rich racing history since the original Vespa Sei Giorni raced in and won 9 gold medals in the 1951 International Six Days of Varese race. Many of the design elements used in the current model's design are a direct nod to these competitive roots: The low headlight mounted on the front wheel's fender, the black number decal on the body, the red racing accents on the black wheels, the vintage analog instrument panel, and the tinted windshield. Available only in matte grey, the Sei Giorni is contemporary and modern but retro at the same time with plenty of performance. Buyers of this model will like the storage compartment featuring a USB port to charge your mobile phone, ABS brakes which provide plenty of stopping power, bike locater/finder, LED front lights, and the slightly larger fuel tank. First offered in 2018, the 4-valve 4-stroke single-cylinder engine and the larger fuel tank in the Sei Giorni can also be found in the GTS 300 and GTS Super 300 models.
Vespa Scooter Maintenance Schedule
Vespa recommends the following routine maintenance service be performed at the following mileage increments.
| | | | |
| --- | --- | --- | --- |
| Change engine oil / filter | | | |
| O-ring | | | |
| Tappet gaskets | | | |
| Check tire pressure | | | |
| Inspect brakes | | | |
| Drive belt | | | |
| Air filter | | | |
| | | | |
| --- | --- | --- | --- |
| Change engine/ hub oil | | | |
| O-ring | | | |
| Hub oil washer | | | |
| Oil filter | | | |
| Check tire pressure | | | |
| Inspect brakes | | | |
| Engine oil/filter | | | |
| Spark plug | | | |
| Air filter | | | |
| Rollers/shoes | | | |
| | | | |
| --- | --- | --- | --- |
| Change engine oil | | | |
| O-ring | | | |
| Oil filter | | | |
| Tappet gaskets | | | |
| Check tire pressure | | | |
| Drive belt | | | |
| Spark plug | | | |
| Air filter | | | |
Source:
Vespa
Published Jan 31st, 2023
Frequently Asked Questions About Vespa Scooters
More Motorcycle News & Article Categories:
Related Articles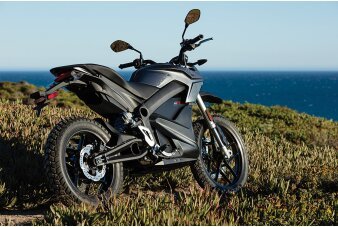 Zero's latest electric dual sport motorcycle makes its case for space in the garage.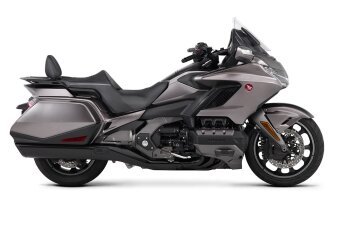 Honda redesigns its Gold Wing from the ground up for 2018
Related Motorcycles
×
Vespa Scooter Buying Guide