‹ Go back
What to Look for When Buying a Used ATV or UTV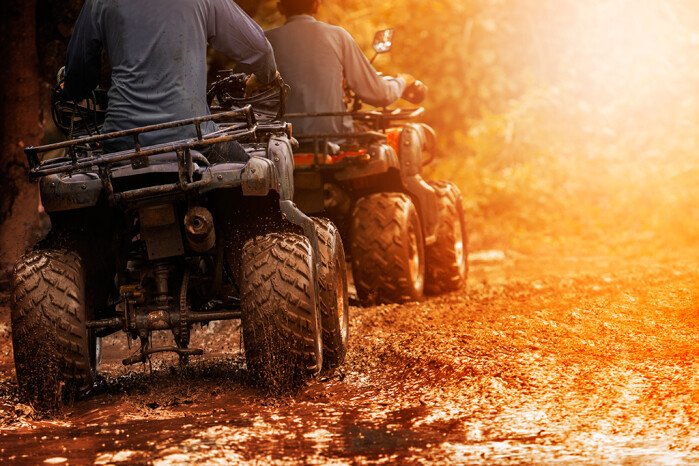 Author: Eric Brandt
Shopping for a used ATV or UTV is not only fun and exciting, it can be a good way to save money rather than buying a new model. This is a pretty different process than shopping for a used car, because a recreational off-road vehicle serves a much different purpose than a car.
The trouble with shopping for used off-roader is that it's a bit of a mystery what it was used for in its previous life (or lives). Was it gently used on a campground? Was it ridden hard through the mud on a regular basis? It's hard to know for sure, but looking for a few things can give you a hint as to how hard it was used before.
One of the biggest things to look at is the condition of the frame. Usually, a dealer won't try to sell a used ATV or UTV with a damaged frame, but it's still something you should inspect pretty closely, whether you're working with a dealer or a private seller. You should even do some crawling underneath to look at the condition of the bottom of the ATV or UTV, since the bottoms of off-roaders often take a beating depending on how they're used.
If the frame looks good, the next thing you'll want to know about is the engine. One of the nice things about ATVs and UTVs is that they usually have small, simple engines in which there isn't much that can go wrong. When something does go wrong, it's usually a cheap and easy fix. The best way to get an idea of the condition of the engine is to let it idle for a while and, of course, take it for a ride. If it idles well and behaves normally in your test ride, it's likely a good engine.
When shopping for any used vehicle, it's a good idea to take a look at the tires. Tires aren't cheap, and the condition of the tires of a used vehicle could cause an unpleasant extra expense. Off-roaders are no different, especially if you're going to demand a lot from the tires in off-road conditions.
On top of mechanical things to look out for, it's just as important to look for features and characteristics you want in a recreational off-roader. If you're torn between an ATV and a UTV, ride both to figure out which one you prefer. Maybe you'll find some features you didn't know you couldn't live without.
Find a motorcycle for sale
Published May 11th, 2018
More Motorcycle News & Article Categories:
Related Articles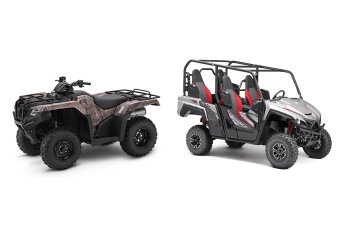 What is an ATV? What is a UTV? We have answers about how they serve similar purposes but have some key differences.
Related ATVs
×
What To Look For When Buying A Used ATV Or UTV