‹ Go back
Rust Valley Restorers Collector Car Auction - Live & Online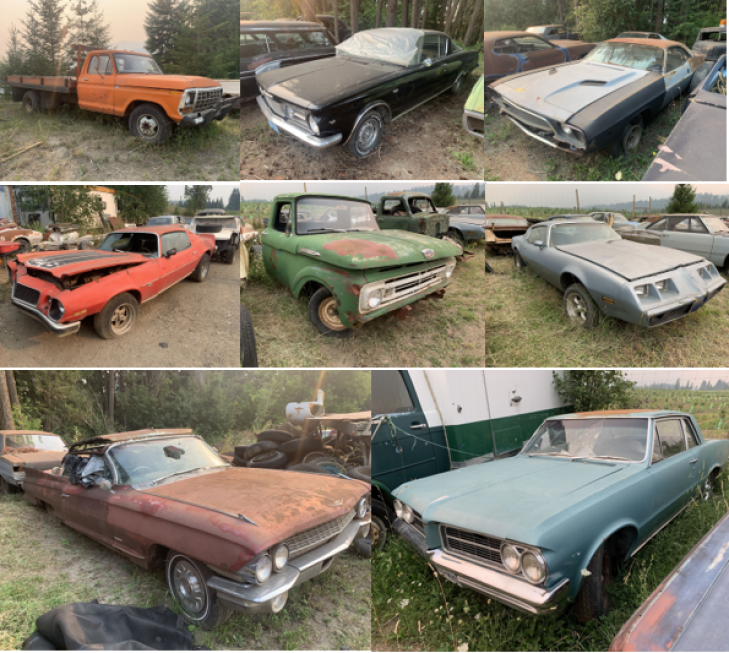 Event Information
Mike Hall Collection 500 Cars. Catalog subject to change at any time.
Auction Location -
4164 Eldon Frontage Road
Tappen, British Columbia, V0E 2X2
Canada
Saturday Oct 2nd: 9AM Start Time on location in Tappen, BC - Viewing times and bidder registration: Thurs, Sept 30 and Fri, Oct 1 from 10am-5pm
Buyer's fee: On location 10% minimum $300, Online 15% minimum $300 GST applicable

IMPORTANT!**REGISTERED BIDDERS ONLY ALLOWED INTO THE AUCTION SITE** TO ATTEND THE LIVE EVENT, YOU MUST REGISTER TO BID ON LOCATION IN TAPPEN. THURS, SEPT 30 AND FRI, OCT 1 FROM 10am-5pm. $25 bidder registration fee. Registering to bid on this site does NOT qualify you to bid on location in person. If you're unable to attend the LIVE, on location auction, get approved to bid on the right hand side of this screen and join us for the live internet feed and place your bids there. Registering to bid online does NOT allow you to bid in person, on location at the event in Tappen, BC. There are two streams of bidder registration - one in person and one online.

For more information click on the image above or go to https://www.theelectricgarage.com/. For questions call (888) 296-0528 or email lindsay@egauctions.com.
Event Details
Where:

4164 Eldon Frontage Road




Tappan

,

WA

00000

When:

Oct 2, 2021

Saturday Oct 2nd: 9AM Start Time on location in Tappen, BC

Event Organizer:

EG Auctions/The Electric Garage

Website: