Motorcycle Events
Find events for motorcycle enthusiasts like you
St. Bernard Corvette Raffle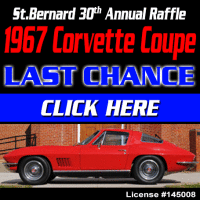 Where:

547 Elm St, Rockport, IN 47635, USA

When:

Jul 01, 2018 - Aug 17, 2018

Saint Bernard Classic Corvette Raffle 2018…Edition 30!
More Info ›
Cruise In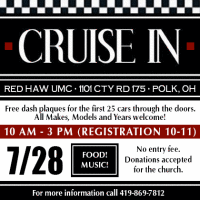 Where:

1101 Urban Ln NW, Salem, OR 97304, USA

When:

Jul 27, 2018 10:00AM - 3:00PM
Free dash plaques for the first 25 cars through the doors. All Makes, Models and Years Welcome!
More Info ›
Madison Classic Summer Elkhorn: Auto Swap Meet & Car Show
Where:

411 E Court St, Elkhorn, WI 53121, USA

When:

Aug 03, 2018 - Aug 04, 2018
Spectator Hours Sat 6:00 am - 4:00 pm Sun 6:00 am - 3:00 pm
Featuring Corvettes! The Madison Classic's Summer Elkhorn Swapmeet and Car Show offers over 1,300 car part vendors, perfect for finding the parts you need for your summer project! There are also 100's of cars in our Cars for Sale Corral, making this the best place to find awesome cars! With over ...
More Info ›
Spring Summer Series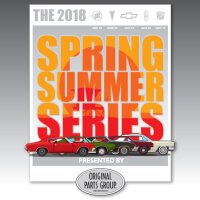 Where:

1770 Saturn Way, Seal Beach, CA 90740, USA

When:

Aug 17, 2018