Motorcycle Resources
Resources for Motorcycles whether youre buying, selling, restoring or just enjoying.
A-1 Auto Transport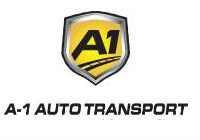 A-1 Auto Transport Inc. has been the leading USA motorcycle shipper for over 30 years! Featuring enclosed shipping, door to door transport options and competitive pricing. Ship your vehicle safely with us, call 1-800-452-2880 or visit our website today for no obligation, FREE price quote!
Category: Shipping & Transport
Cyclechex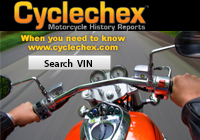 Cyclechex is the premium provider of instant on-line Motorcycle History Reports giving you valuable information about the pre-owned motorcycle you want to purchase. Does the motorcycle have a title brand that shows it's been salvaged, rebuilt, stolen, or has flood damage? Has there been an OEM recall? Your Cyclechex Report will detail this and more. Whether you're looking to buy or sell a pre-owned motorcycle or if you are a retail motorcycle dealer, a Cyclechex Motorcycle History Report is a must – for your pocketbook and peace of mind. Cyclechex… when you need to know.
Category: Appraisals & Inspections
CycleVin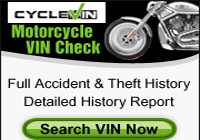 CycleVIN.com is the #1 Provider of Certified History Reports for Motorcycles, ATVs, Side by Sides, Dirtbikes, Scooters, Mopeds, Snowmobiles, Trikes, Dune Buggys, Sand Rails, RUVs, UTVs & other types of Powersports. Order Your Cycle VIN Check BEFORE you purchase your next Motorcycle to avoid buying a Bike that has issues you are unaware of. Our Reports include Real-Time DMV Information & History.
Category: Appraisals & Inspections
ECSTAR Suzuki Genuine Oil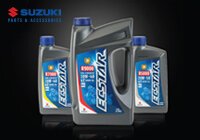 Over the last several years, Suzuki has been utilizing the state of the art technology derived from MotoGP racing in the development of new motorcycles. The benefits now expand well beyond engine and chassis refinements to the development of a new high-performance motorcycle oil & chemical line. ECSTAR Suzuki Genuine Oil is available in three different formulations to beat the needs of every owner from the professional racer to the daily commuter or recreational off-road rider. Get yours today at Store.SuzukiCycles.com or at your nearest Suzuki Dealership!
Category: Parts & Accessories
Kelley Blue Book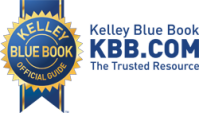 We're not exclusive to autos. We've got Blue Book Values for motorcycles, personal watercraft and snowmobiles.
Category: Appraisals & Inspections
Kelley Blue Book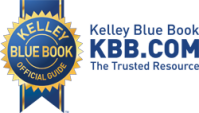 Kelley Blue Book, The Trusted Resources, is the leading vehicle valuation and information source trusted and relied upon by both consumers and the industry.
Category: Affiliates
Motorcycle Shippers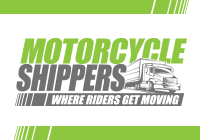 Motorcycleshippers.com is Where Riders Get Moving. With the largest motorcycle-equipped fleet in the US they give you safe, quick and affordable service. Door to door shipping, online tracking and $7000 valuation coverage included. Relax and let the professionals handle your bike.
Category: Shipping & Transport
NADAguides.com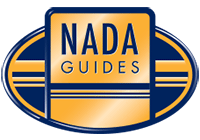 Find out what it's worth! Get the most reliable Classic Car values & specs from the only trusted source for collectible, muscle & exotic cars. NADAguides.com provides low, average & high retail pricing.
Category: Appraisals & Inspections
Russ Brown Motorcycle Attorneys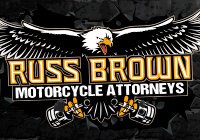 Russ Brown Motorcycle Attorneys is headquartered in the Los Angeles & San Francisco Bay area with offices throughout California (Brown, Koro & Romag, LLP) and a nationwide network of about 400 experienced, hand-picked attorneys covering every other state. Our entire focus is the motorcycle industry and we participate in all the major motorcycle events across the country including Daytona Bike Week, Sturgis Motorcycle Rally, and Rolling Thunder at the U.S. Pentagon, at which we are the Official Attorney Sponsors. We also offer B.A.M., our free nationwide roadside assistance program. B.A.M. currently has approximately 2 million members, all riders helping other riders. Russ Brown is a 2013 Sturgis Hall of Fame inductee, the founder and sponsor of B.A.M., and one of the founders of the Motorcycle Riders Lobbying Organization A.B.A.T.E.
Category: Legal
Southeast Financial
Southeast Financial offers Hassle Free, Competitive Recreational Financing-Nationwide! We offer RV loans, Motorhome loans, and Motorcycle loans and we pride ourselves on offering the lowest rates, extended terms and same day credit Approvals. Southeast Financial has a minimum loan amount of just $10,000 and we do offer RV loans for units that are more than ten years old. If you are looking to secure recreational financing on a new or used RV, camper, motor home, or motorcycle you will not find a more competitive offer anywhere! We look forward to earning your business. If you have questions feel free to contact us toll free at 866-900-8949.
Category: Finance
Browse By Category:
Advertisement