Motorcycle Insurance
Find insurance from a motorcycle insurance specialist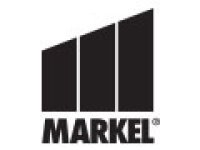 Markel
Markel has been the motorcycle insurance specialists for over 40 years. We custom-build your motorcycle insurance policy to the exact specifications of who you are and how you ride to ensure peace of mind, mile after mile. And with discounts of up to 35%, including 10% just for switching, you can get the coverage you deserve and a rate you'll like. Visit markelinsurance.com/motorcycle/autotrader or call 800-236-2453 today for a free, no-obligation quote.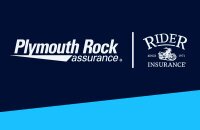 Rider Insurance Company
For over 40 years, Rider Insurance Company has focused exclusively on providing high quality motorcycle insurance at an affordable price. We're not like those big insurance companies who have their hands in everything. Rider specializes only in low cost Motorcycle Insurance. Our focus on excellent, no-hassle customer service has made Rider the motorcycle coverage experts. You can count on Rider Insurance for great motorcycle insurance coverage in New Jersey and Pennsylvania. Find out how you can save with Rider's low motorcycle insurance rates and motorcycle insurance packages and insurance discounts. Rider also offers insurance for scooters and mopeds, ATVs, UTVs & Off-road vehicles, off-road and trail motorcycles, and dirt bikes. Rider offers a variety of coverage options to suit your needs. With our specialized coverage and services, like built-in 24/7 roadside assistance, helmet and safety apparel coverage and included optional accessory coverage, you'll get the right coverage. You just need to focus on getting out and enjoying the open road! Now with the power of Plymouth Rock behind it, Rider is a stronger, bolder and more competitive force in the motorcycle industry. It's a whole new day at Rider Insurance. Get a motorcycle insurance quote with Rider today. It's quick and easy and we offer numerous discounts to help you save. Come ride with Rider. Motorcycle insurance for people who love to ride. Get a quote.
Browse By Category: